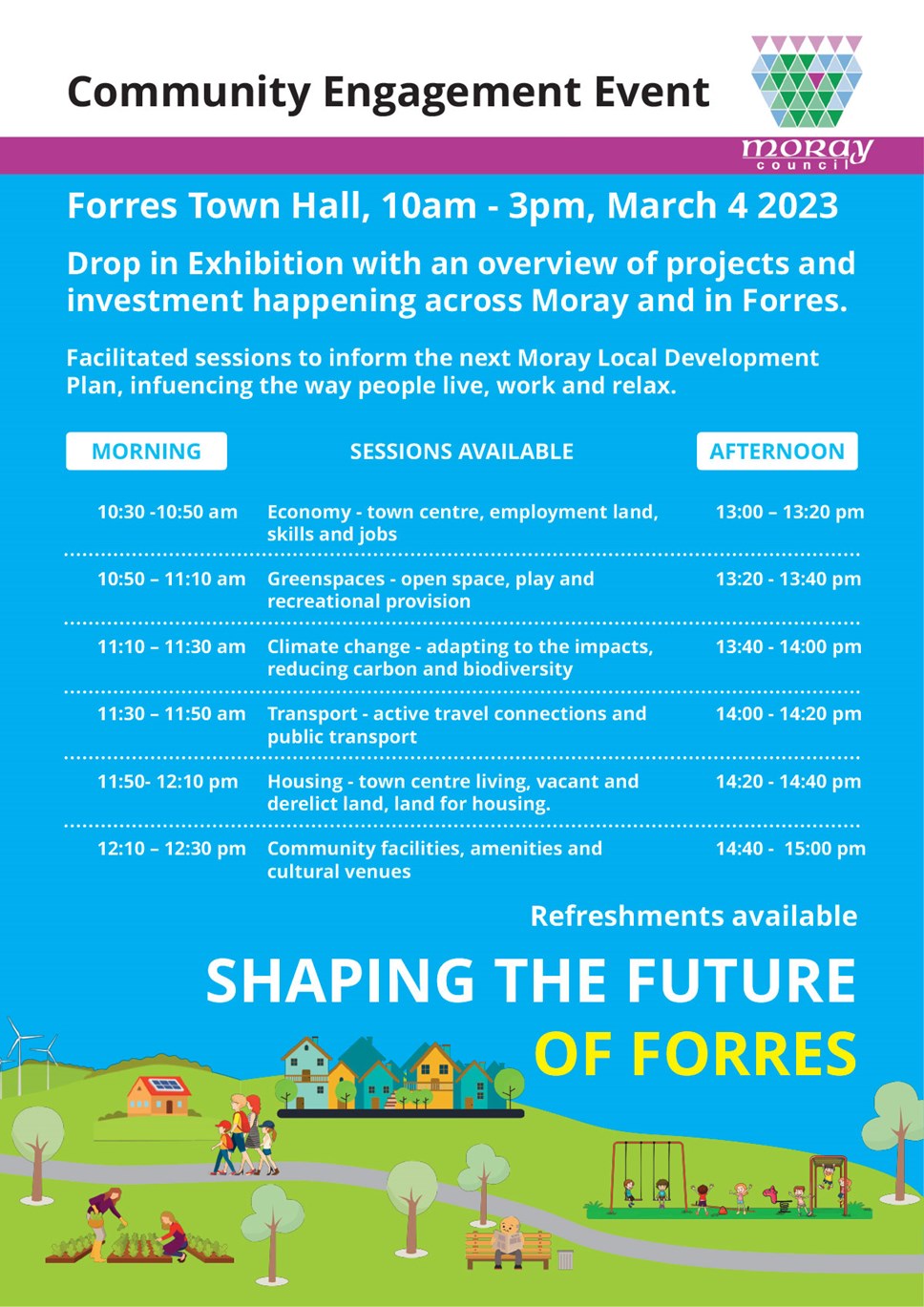 Local Development Plan - Forres drop-in
Now is your chance to shape how land and buildings in Moray will be used in future as part of the Local Development Plan 2027.
Anyone who has an idea or view on shaping Moray is invited to respond, including: individuals; businesses; landowners, Developers or builders; community groups or bodies are invited to drop-in to this workshop.
We're looking at how projects impact on people's lives in Forres and across Moray - in work, travel, access to open space, play and health.