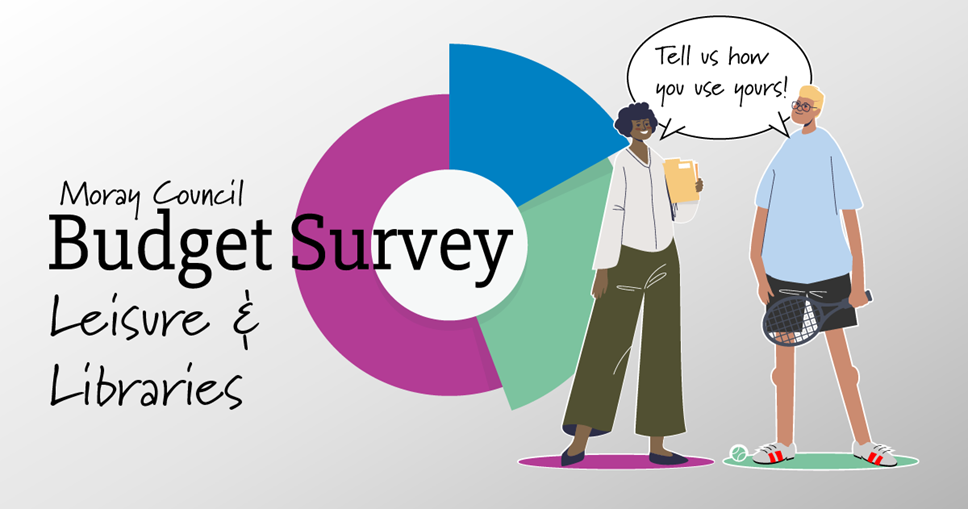 The future of Moray's leisure and library services - drop-in sessions
Moray Council has launched a series of engagement activities around the future of its leisure and libraries estate.
As part of the budget setting process, which needs to find £15m of savings over the next two years, Moray Council is inviting users of leisure and library services to take part in a survey and drop-in sessions to find out more about how these services could be delivered in future. More details here.
More information about the current leisure and libraries estate can be found online here. Drop-in sessions for residents to ask questions and find out more about alternative options to deliver both leisure and library services are taking place across Moray:
Buckie Library: Wednesday 22 November, 3pm-7pm
Aberlour Library: Thursday 23 November, 3pm-4.45pm
Speyside Sports & Community Centre: Thursday 23 November, 5pm-7pm
Lossiemouth Sports & Community Centre (library): Friday 24 November, 3pm-7pm
Keith Sports & Community Centre: Monday 27 November, 3pm-7pm
Forres House Community Centre (library entrance): Tuesday 28 November, 3pm-7pm
Elgin Library: Wednesday 29 November, 12noon-5pm
Moray residents and service users are invited to complete the surveys online until 8 December 2023:
Libraries survey: https://www.surveymonkey.co.uk/r/LIBRARIES23
Leisure survey: https://www.surveymonkey.co.uk/r/LEISURE23