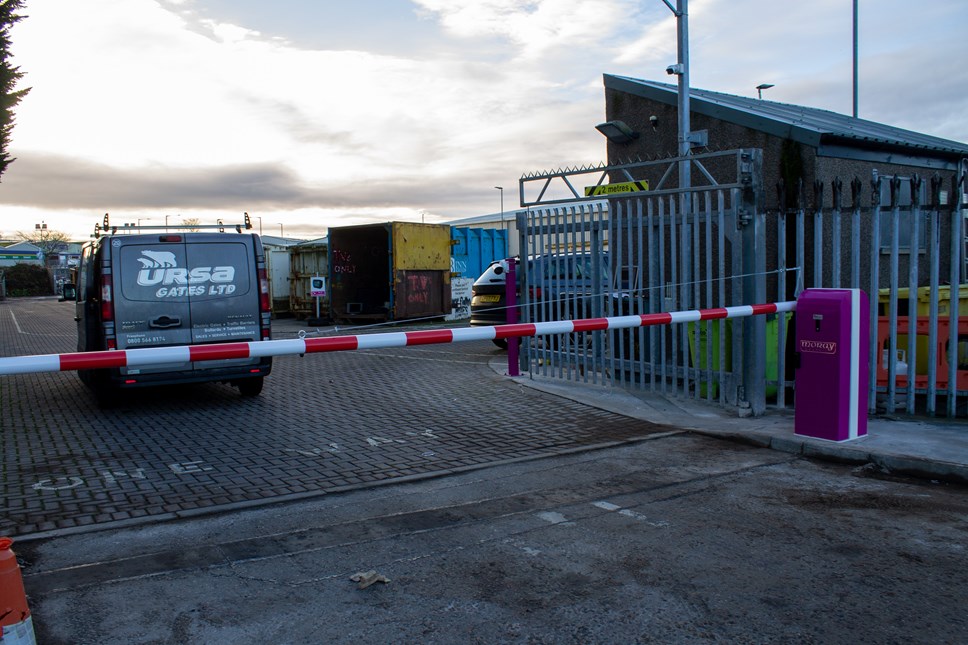 Automatic number plate recognition barrier installed at Elgin recycling centre
The barrier will operate at Chanonry Household Waste and Recycling Centre (HWRC) in Elgin from Monday 1 February.
The new feature will control entry and is a permanent feature alongside the booking system for Chanonry HWRC. The booking system remains in place at other recycling centres in the interim.
Moray Council's Waste Manager, Mike Neary, reminds residents booking a slot at Chanonry HWRC to ensure their number plate and vehicle details are correct when booking.
"The automatic number plate recognition barrier allows us to manage entry and the vehicles on site, freeing up staff to carry out their duties elsewhere.
"Making sure the number plate you enter is correct when booking will make your visit run smoothly and quickly.
"We've had reports recently from staff and members of the public of people relaxing their social distancing on site so we need to maintain the booking system at other locations for the time being to control entry to ensure the safety of staff and members of the public."
If anyone needs to change their vehicle details between booking and visiting the recycling centre they should email waste@moray.gov.uk or phone 0300 123 4565 as far in advance as possible. This is the same process for residents hiring a vehicle to visit the HWRC.
Capital grant funding for this project was secured from Zero Waste Scotland.
Contact Information
Moray Council Press Office