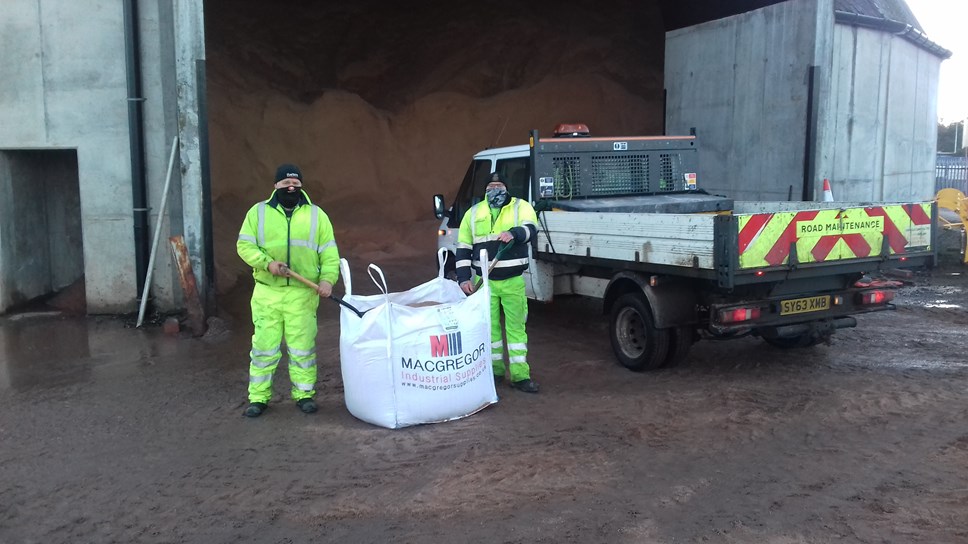 Bags of grit for community use to reduce burden on NHS
MORAY Council is providing additional bags of grit for community use in an attempt to reduce the burden on the NHS this winter.
In an exceptional year, Moray Council is ploughing additional resources into its winter maintenance activity, in a special effort to reduce pressures on the health service from slips, trips and falls in icy conditions.
Residents are being asked to identify where bags filled with grit are needed, to supplement the existing network of self-help grit bins, and submit requests directly to their councillor or community council for consideration by Moray Council, who will then fulfil as many requests as possible. The council will concentrate initially on where there are fewer grit bins and high footfall. As far as resources allow they will expand this to focus on areas of lower footfall.
Moray Council's Roads Maintenance Manager, Mark Atherton, said: "Naturally during lockdown we anticipate fewer people to be out and about, however we want to make sure those who are enjoying exercise, or making essential trips for food or medicine, or carrying out caring responsibilities, can do so as safely as possible.
"These are unprecedented times and so we are making an exceptional effort to deliver over and above our normal footpath gritting service, however with finite resources we are relying on the community spirit the people of Moray have shown so far during this pandemic.
"By making use of the additional grit bags provided by the council to grit their own community areas, we and Moray residents can work together to reduce the pressure on our local health services so they can concentrate on fighting the virus, and the vital vaccination rollout."
Contact Information
Moray Council Press Office