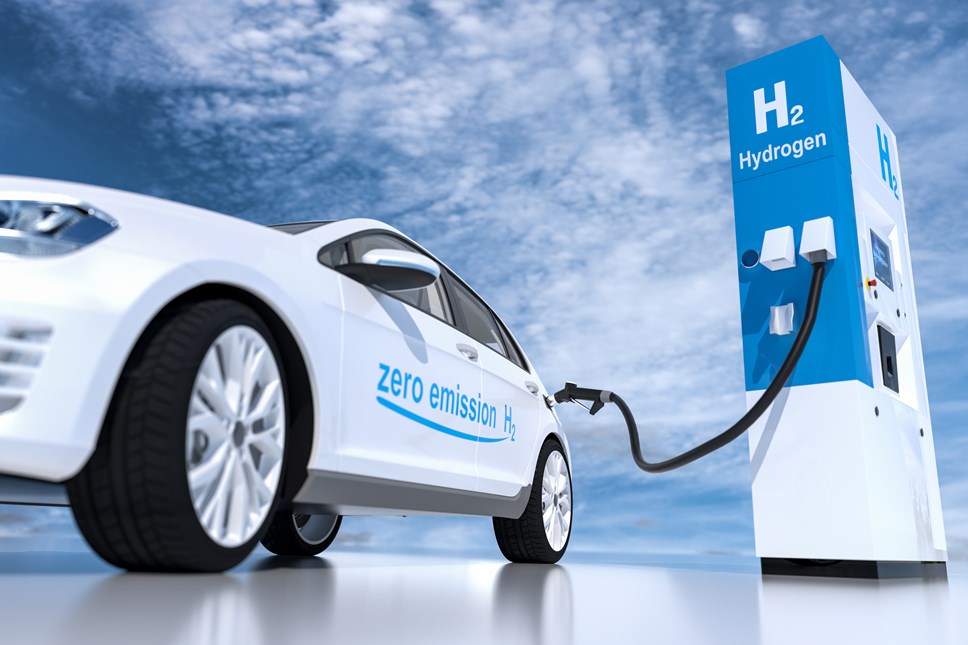 Big players in hydrogen energy come together for key forum in Moray
The crucial role of hydrogen is being highlighted at a two-day workshop at UHI Moray starting today (Wednesday 31 May).
Moray is leading the way in hydrogen development with more than 100 people from over 75 organisations gathering at the Alexander Graham Bell Centre to explore opportunities in the sector.
The Highlands & Islands Hydrogen Workshop & Brokerage event is aimed specifically at businesses already working with hydrogen, as well as those looking to get involved.
Speakers will examine hydrogen projects taking place all across the Highlands and Islands and North East of Scotland, including Moray Council's Moray Hydrogen Strategy.
Training and skills development is strongly in focus as hydrogen is fast becoming a key energy resource in the transition to a low carbon future.
Scottish Hydrogen and Fuel Cell Association (SHFCA) and Highlands & Islands Enterprise (HIE), organised the key forum with support from Moray Council and UHI Moray, and sponsorship from Mott MacDonald, Renantis and Storegga.
The event will concludes with a meeting of the Moray Hydrogen Stakeholder Network at 2pm on 1 June.
To achieve Moray Council's commitment to be Carbon Neutral by 2030 and enable the energy transition, the Council is developing a Hydrogen strategy.
Chair of Moray Council's Economic Development and Infrastructure Services Committee, Cllr Marc Macrae said: "Moray has the resources to produce green hydrogen, and also has a local market for industrial heat and the transportation of heavy goods.
"With the distilling and transportation sectors interested in the future of hydrogen, this event brings together potential suppliers and users of hydrogen to learn more about what is happening and the exciting future for the hydrogen sector in Moray and the North of Scotland.
"As the hydrogen economy grows, Moray Council is keen that this change is implemented in a coordinated manner to ensure local economic and environmental benefits."
Norma Hogan, Hydrogen lead for Highlands & Islands Enterprise, said: "Opportunities for the production and use of green hydrogen here in the Highlands and Islands is starting to become a reality.
"There are green hydrogen projects already underway and others being planned and scoped out in all areas across our region, from Shetland to Argyll and the Outer Hebrides to Moray.
"We need those projects and others to drive innovation in the production, storage and distribution of renewable hydrogen.
"This is crucial to support Scotland's 5GW ambition by 2030 for installed production capacity of hydrogen, which includes both renewable and low-carbon hydrogen."
Nigel Holmes, CEO of the Scottish Hydrogen & Fuel Cell Association, added: "I am delighted to see such a strong turnout for our first hydrogen workshop in Elgin with over 100 participants over both days.
"The Moray region has a great opportunity to make green hydrogen from renewables together with the potential to use this hydrogen to help decarbonise malt distilleries across Speyside and achieve net zero production emissions.
"This production and demand for green hydrogen puts Moray in a strong position to become one of Scotland's Hydrogen Hubs."
Click here to reserve your space at the Moray Hydrogen Network event on 1 June..
Contact Information
Donna MacAllister
Communications and Media Officer
Moray Council