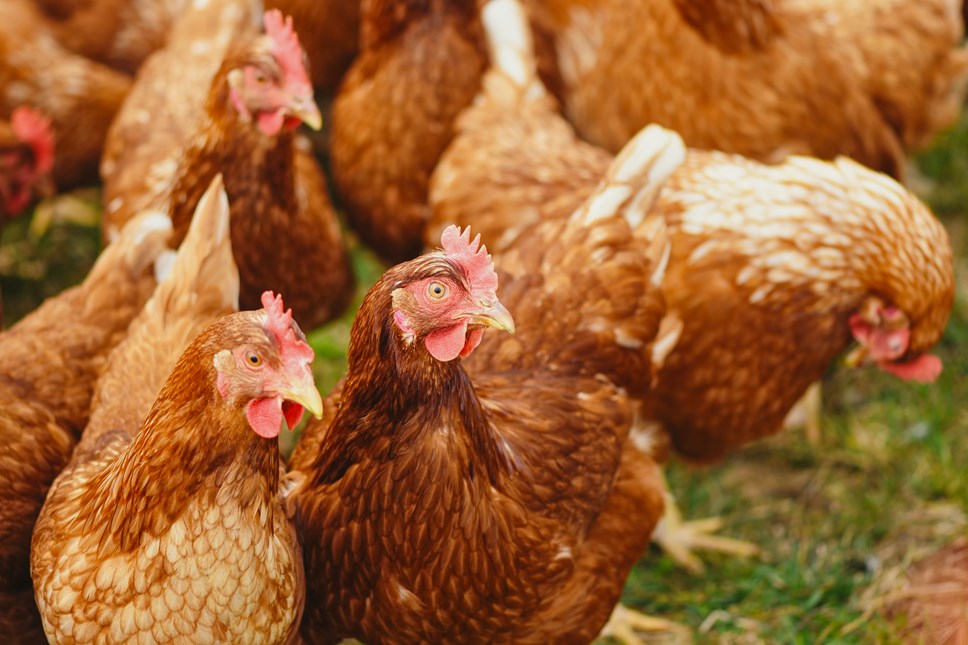 Bird flu confirmed in Forres
Protection and Surveillance Zones have been declared in Forres following confirmation of bird flu at a premises in Forres.
A 3 km Protection Zone (PZ) and 10 km Surveillance Zone (SZ) were declared around the IV36 1HA area of Forres from 8.35pm on 14 December 2022.
The Chief Veterinary Officer for Scotland has concluded that highly pathogenic avian influenza (HPAI) H5N1 exists, or has in the previous 56 days existed, on these premises.
This means movement restrictions within the zones – for example, poultry, carcasses, eggs, used poultry litter and manure – to prevent any further spread of disease. Further information can be found in the Declaration.
Moray Council's Head of Service for Environmental Health, Jim Grant, said: "We urge all bird and poultry keepers to read and understand the requirements set out by law that they must abide by. It's crucial that owners take steps to prevent potential transmission between birds.
"While some strains of bird flu can pass to humans this is very rare, so the risk to public health remains low. It usually requires very close contact between humans and infected birds, droppings or bedding, or killing or preparing infected poultry for cooking.
"You can't catch bird flu through eating fully cooked poultry or eggs but the advice is still to avoid touching dead birds or poultry and report suspected bird flu to Defra on 03459 33 55 77."
Further health information on bird flu, treating it and how to avoid it can be found online.
Keepers can find out if their premises are in these zones via the APHA interactive map. You are in a PZ or SZ if the whole or part of your premises falls within the zone.
Vigilance by bird keepers is important and any suspicion of disease in Scotland must be reported immediately to the local APHA Field Services office.
An Avian Influenza Prevention Zone (AIPZ) was declared across the whole of the UK from 12pm on 17 October 2022. Meaning strict biosecurity measures for all bird keepers (including those who keep pet birds) to help prevent the spread of avian influenza from wild birds or any other source. All poultry gatherings are banned.
Contact Information
Moray Council Press Office