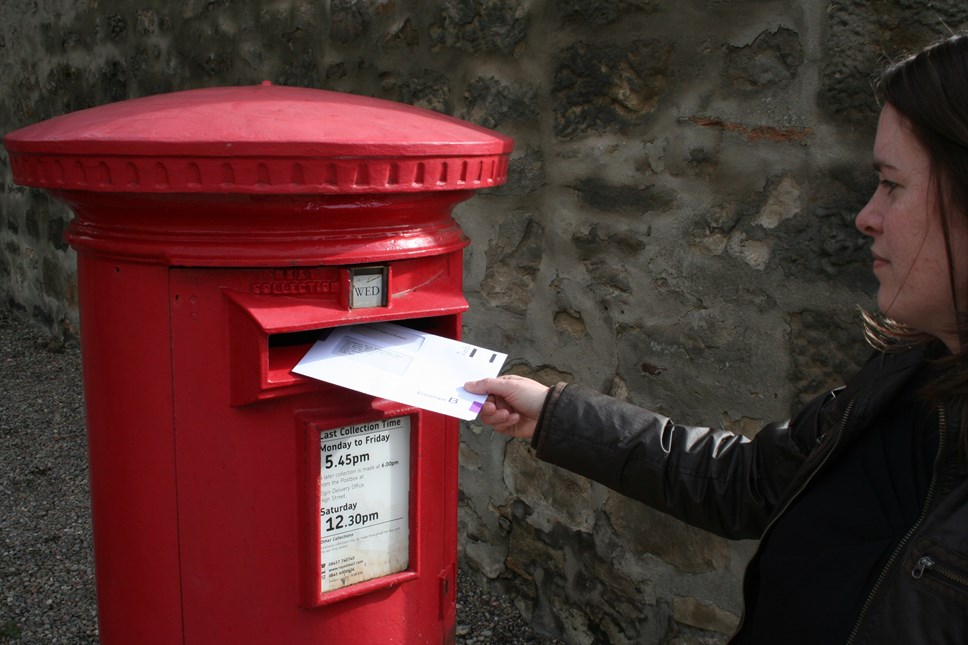 Buckie by-election postal voters urged to avoid Royal Mail strikes
Residents with postal votes for the forthcoming Moray Council Buckie Ward by-election are being urged to return them as soon as possible to avoid delays due to planned Royal Mail strikes.
The by-election takes place on 3 November following the resignation of Cllr Christopher Price in August.
The first issue of postal vote packs will be sent out from Friday 21 October with a second smaller issue to follow thereafter. The strikes by Royal Mail workers are due to take place on 25 October, 2 and 3 November.
Moray Council's Returning Officer, Denise Whitworth, said: "Strike action is planned to take place in the period leading up to polling day, so postal votes may take longer to reach us. As a result, we strongly encourage people to complete and return their postal votes as soon as possible. Legally, we're unable to count postal votes that arrive back to us after 10pm on polling day."
Postal voters can also deliver their completed pack into a postal voter's ballot box available in Buckie Library, Cluny Place from 26 October until 2 November. The library is open from 10am every day except Friday and Sunday.
Alternatively voters can hand their postal vote pack in directly to the reception at the Council Offices, High Street, Elgin.
Voters unable to return their postal vote before 3 November, may hand their postal vote pack to polling staff on 3 November at any polling station between 7am and 10pm.
The polling stations for the council by-election are:
Function Hall, Buckpool Golf Club, Barhill Road AB56 1DU
Buckie Methodist Church Hall, Titness Street, Buckie AB56 1HR
North Church Hall, Cluny Square, Buckie AB56 1AH
Royal British Legion Hall, 65 High Street Buckie AB56 1AX
Portessie Methodist Church Hall, George Street, Portessie, AB56 1TL
Findochty Town Hall, Station Road, Findochty, AB56 4PN
For more information voters can contact the elections helpline on 01343 563334 or visit www.moray.gov.uk/elections.
Contact Information
Moray Council Press Office