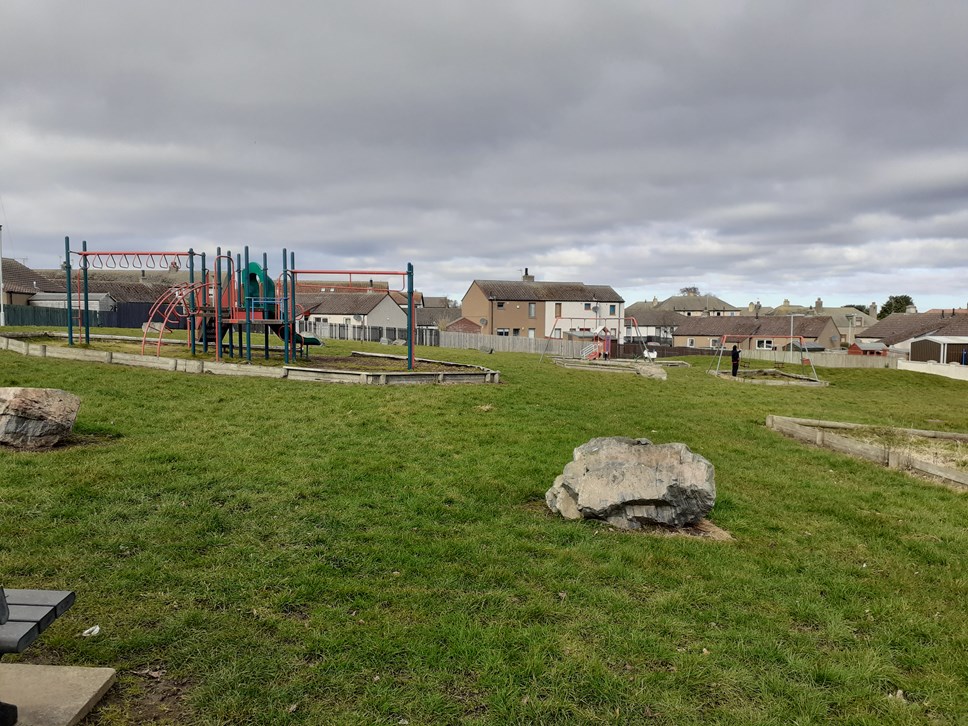 Buckie residents are being asked for views on new Letterfourie play park
Moray Council is upgrading Buckie's Letterfourie Play Park and asking residents for their views on the types of play equipment they want to see installed.
People who live in the local area can complete an online questionnaire and meet officers on Wednesday 26 July between 1-3pm at the play park to find out more.
Cllr Marc Macrae, Chair of Moray Council's Economic Development & Infrastructure Services Committee, is encouraging residents to take the opportunity:
"We're already engaging with the local community and look forward to finding out how they see Letterfourie play park shaping up. This is an ideal opportunity for locals to get involved in deciding how the council invests in their parks and I'd encourage anyone with an interest to head along to meet officers on 26 July."
The £50,000 funding grant has come from the Scottish Government's Local Authority Play Park Renewal Programme. Moray Council has received nearly £1 million to upgrade the region's play parks over the next three years under this scheme.
Letterfourie Play Park was selected for funding through an independent play park condition-scoring exercise, which was carried out across all play parks in Moray. The same scoring method will determine where future play park upgrade funding should be spent.
Under current plans, Moray Council will spend a total of £188,000 this year on play park upgrades including Mannachie Park in Forres and Allt Na Coire at Tomnavoulin.
Some of the funding will also be spent on surfacing repairs and equipment replacements at other play parks.
Next year, £282,000 will be spent on play park renewals, and £469,000 will be spent the following year. It takes around 18 months to consult on, design, purchase and build the elements of the park.
The questionnaire to have a say on the Letterfourie Play Park upgrade can be found online here.
Contact Information
Moray Council Press Office