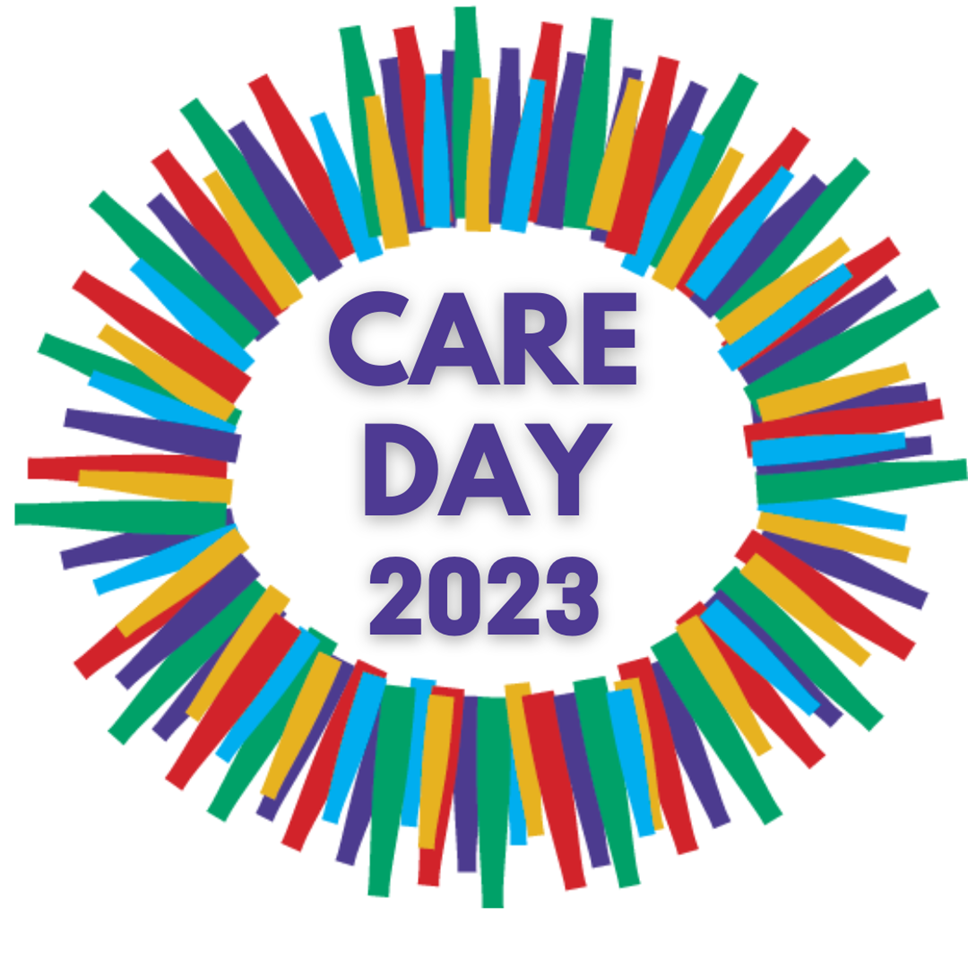 Care Day 2023 celebrated in Moray
Care experienced young people kicked off Moray's celebrations for Care Day 2023 today.
They led a planned procession through Elgin Town Centre as part of the international celebration of the care experienced community. The windy conditions caused by Storm Otto had earlier forced the cancellation of plans to raise Moray's Care Day flag – designed with input from local youngsters – at the Moray Council HQ.
The driving force behind the local programme of Care Day 2023 events has been the Moray Champions Board, a group of care experienced young people supported by a multiagency team from the council, advocacy group Who Cares? Scotland, Police Scotland and volunteers.
Through this year's event theme: 'Don't judge a book by its cover, embrace our stories instead', the Champions Board wants to address the stigma children and young people can face while in care and beyond, and to challenge negative stereotypes.
Board member, Bev McKeown, said: "Every young person should be celebrated here in Moray. National Care Day has grown over the years and every year it is a day that our young people look forward to. We will continue to celebrate our care experienced young people and will continue to have the voices of those young people heard."
The council's Civic Leader, Councillor John Cowe, welcomed Care Day as an opportunity to bring partners together to recognise the ambitions, achievements and resilience of those who have experience of care.
"We want Moray to be a place where care experienced young people are proud of themselves and their successes, and can enjoy the positive future they deserve. That means we all have a role to play in helping to break down the stigma that still surrounds looked after young people.
"Having made a firm commitment as a council to Keeping the Promise, we continue to work closely with the care experienced community and local and national partners to put children and families at the heart of everything we do, ensuring that every child grows up loved, safe and respected, and able to realise their full potential."
Following the procession, the Champions Board held a Care Day reception in Elgin. Children and young people who were or are cared for by foster carers, kinship carers or have experience of residential care, along with the people who care for and support them, came together to connect and share their stories.
Chief Social Work Officer and Head of Service, Tracy Stephen, said: "We are immensely proud of our care experienced young people in Moray and Care Day is an opportunity for us to stop and recognise how amazing they all are and celebrate all that they achieve.
"We need to continue to be a committed family to our looked after young people and recognise the barriers care experienced people frequently find in their way, and do all we can to help overcome them. We have a brilliant group of young people supporting our Champions Board and it is up to all of us to help them continue that great work."
Moray Champions Board welcomes new members aged 16+ who are care experienced. Email promise@moray.gov.uk to learn more.
Contact Information
Moray Council Press Office