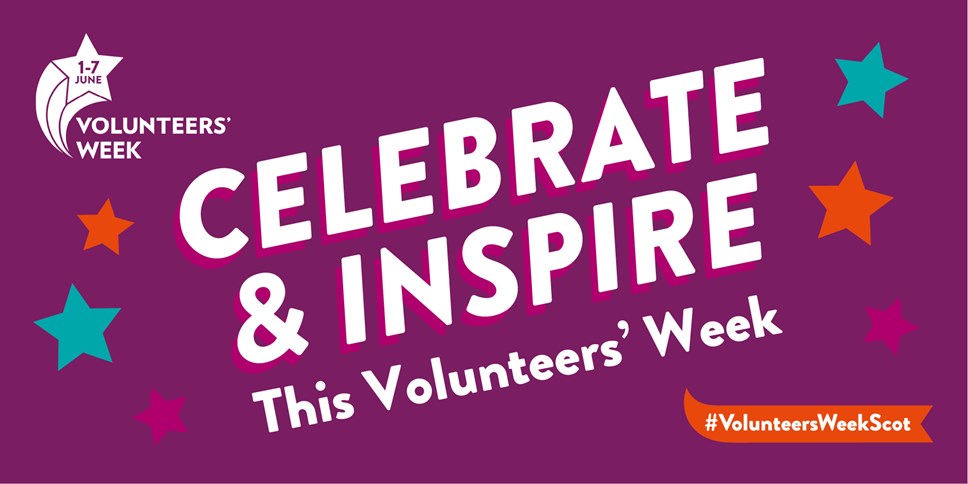 Celebrating local heroes in National Volunteer's Week (1-7 June)
Moray Council is joining organisations, charities and voluntary groups around the UK in celebrating the contribution volunteers make to our communities.
2023 marks the 39th year of Volunteers' Week (1-7 June) and as well as recognising the positive impact of volunteering, it's also an opportunity to encourage more people to give it a go in whatever way works for them.
Civic Leader of Moray Council, Cllr John Cowe, said: "Within every community, volunteering takes place formally, through the incredible work of local groups and organisations, and also informally through the many helping hands given to those in need.
"The significant contribution of volunteers is often unseen and unrecognised by many, visible only through the impact of their volunteering, so taking the time during Volunteers' Week to say thank you has never been more important."
The council supports community bodies and third sector groups to mobilise in emergency situations and partners with organisations to promote wider volunteering opportunities. Staff also support hundreds of active volunteers in a wide range of roles within services - everything from helping socially isolated individuals connect to their community and supporting adult learners with literacy and numeracy, through to supporting youth groups in initiatives like Active Schools and the Duke of Edinburgh Awards.
Volunteer development officer, Gillian Pirie, is looking forward to celebrating Volunteers Week with a get-together on Saturday (June 3) for Health & Social Care Moray volunteers who give their time to support people in the community, in hospital and at The Oaks palliative care unit in Elgin.
Gillian said: "Volunteering is a great way to give something back to the community and to make use of your spare time, experiences and talents. It makes a real difference to your local area and to the people who live here. It's also a fun, rewarding way to meet new people and learn new skills. It doesn't matter if you can spare a little time, or a lot, there are lots of ways to get involved and improve your community."
Inspired to consider becoming a volunteer? Information on the range of opportunities available through the council and with Health & Social Care Moray can be found on our website here.
Contact Information
Moray Council Press Office