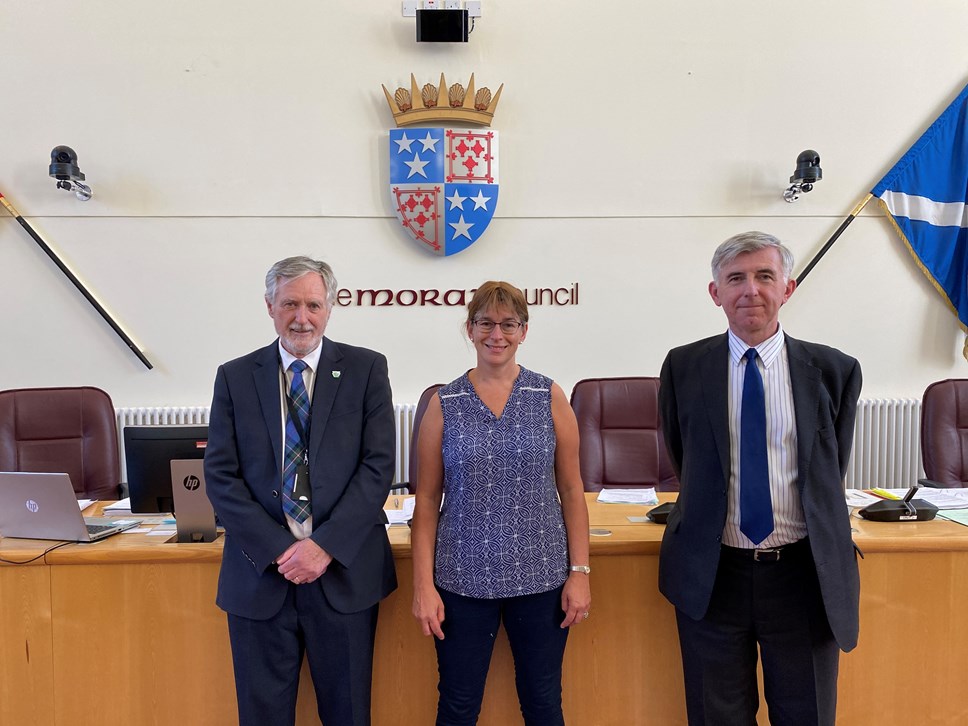 Changes to Moray Council leadership
Moray Council today (Wednesday 10 August) approved changes to the leadership structure of the council.
There will now be a sole position of Council Leader, rather than Co-leaders, who will be the political leader, Chair of Moray Council and attend COSLA. This role will be taken up by Cllr Kathleen Robertson for the Conservative group.
The creation of a Depute Leader sees Cllr Donald Gatt fill the position to deputise for the Council Leader when required.
The role of Convener changes to Civic Leader and is a largely ceremonial and civic one, which will be fulfilled by Independent Councillor John Cowe in this session.
Council also agreed to delegate authority to the Chief Executive and Monitoring Officer to amend job descriptions and amend the Standing Orders in-line with these decisions.
Following the amendments to the leadership, Cllr Kathleen Robertson said: "I appreciate the understanding of fellow councillors across the chamber during this time of re-structuring of the leadership roles.
"I believe we have a reliable team in place to create the stability necessary to progress council policies in a most effective and collaborative manner over the coming months and years.
"We must move forward as a local authority and I look forward to working with all colleagues to lead that progression on behalf of the people of Moray, who, rightly, expect a high standard of professionalism from us as an official body."
Cllr Donald Gatt added: "I appreciate this role is a change from what we've previously been used to in Moray and I look forward to developing it over time. I see this as an opportunity to support the Council Leader and work with colleagues to move a progressive Moray Council forward."
Joining the leadership team as Civic Leader, Cllr John Cowe, said: "I express my sincere thanks to my fellow councillors for giving me the privilege and honour to serve the people of Moray as their civic head.
"I take this responsibility very seriously and commit to serving the people of Moray to the very best of my ability and I will continue to use every opportunity to fly the flag for 'Our Moray'."
Contact Information
Moray Council Press Office