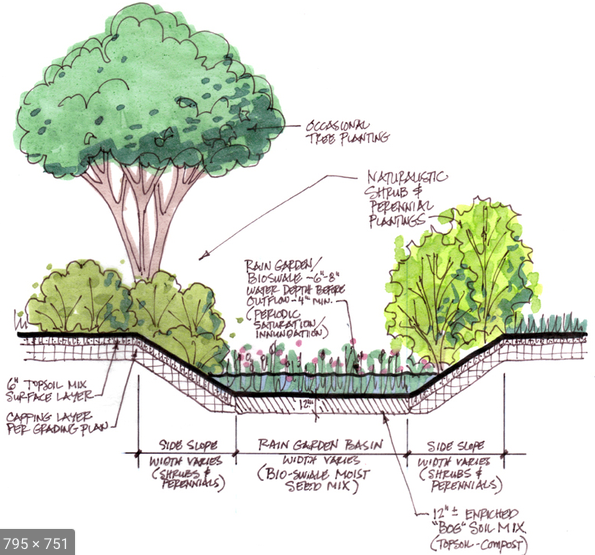 Clovenside Cemetery to receive drainage improvements
Clovenside Cemetery in Forres is to receive around £56,000 worth of drainage improvements.
Throughout last winter Clovenside Cemetery experienced disruptive and distressing flooding due to high intensity rainfall and deterioration of the existing soakaway drainage system and a similar flooding event occurred in the last couple of weeks following periods of heavy rainfall.
On the surface the drainage works, known as raingarden, will look like a small dip planted with meadow grasses and native shrubs, the dip is designed to capture any rain water runoff to allow it to drain into the soil below. The soil beneath will have high sand content with a deep layer of stone under that to maximise the drainage.
Some trees have already been removed from the lowest point in the cemetery to allow for works but they will be replaced by trees around the perimeter of the cemetery.
Moray Council Open Spaces Manager, James Hunter, said: "Implementing a new drainage solution at Clovenside is challenging due to the gradient of the cemetery and potential impact on existing graves. The drainage solution we have agreed on is the most appropriate for the expanse of area and the least disruptive option.
"Contractors are expected to be on site by mid-September with work estimated to take 3-4 weeks. The bit that will take the longest will be the excavation and removal of over 100 tonnes of soil and broken bricks that make up the current soakaway.
Throughout the excavation and raingarden development we will minimise any disturbance, by installing screenings, and work will pause when any burials take place.
For contractors to gain access entry gates will be removed and replaced on completion of the works."
Contact Information
Moray Council Press Office