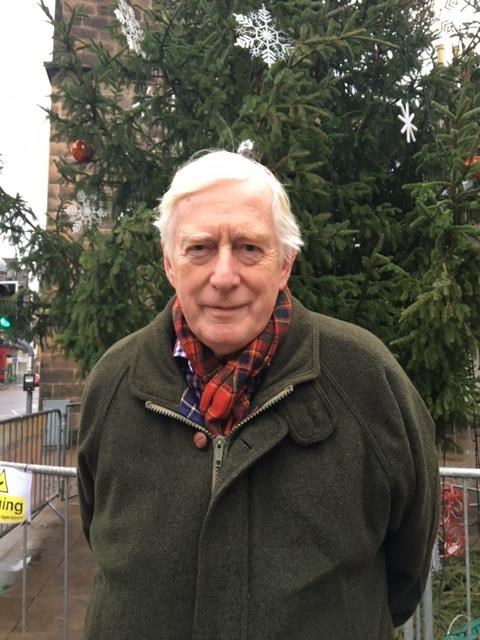 Commendation for Moray Council's Covid-19 response
The Lords-Lieutenant for Moray and Banffshire have given their thanks to the staff of Moray Council for their response to the covid-19 pandemic.
The Queen's representatives, Major General The Honourable Seymour Monro and Mr Andrew Simpson, recognised the lengths council staff have gone to during the pandemic, over and above their normal line of work. The Letter of Commendation also notes the innovative ways services have continued during the time of great disruption to lives.
Speaking after a meeting of the full council, Convener, Cllr Shona Morrison, said: "I'm so pleased council staff have been recognised, and thanked, in this way for their efforts over the last few years.
"Going into the third year of the pandemic, with many services still running under emergency response circumstances, I hope this gives staff a boost as they continue to keep the council operating.
"We're by no means out the other side of this pandemic yet and I add my thanks to those of the Lords-Lieutenant to all council staff going the extra mile at work while keeping themselves, their families and colleagues safe."
The commendation letter to Moray Council reads:-
As Her Majesty The Queen's representatives, we would like to thank you for the wonderful contribution you have made to the people of Moray and Banffshire during the anxious and challenging times of the covid-19 pandemic.
The contribution made by so many people and organisations to help others during the pandemic has been outstanding and uplifting. Everyone has really pulled together. The extraordinary effort, thoughtful innovations, superb cooperation, selfless service, and devotion to duty has been magnificent and truly inspirational. Countless individuals have volunteered, whilst others have gone above and beyond what is expected of them in their normal place of work.
We are delighted to send you this Letter of Commendation as a mark of our appreciation.
Contact Information
Moray Council Press Office