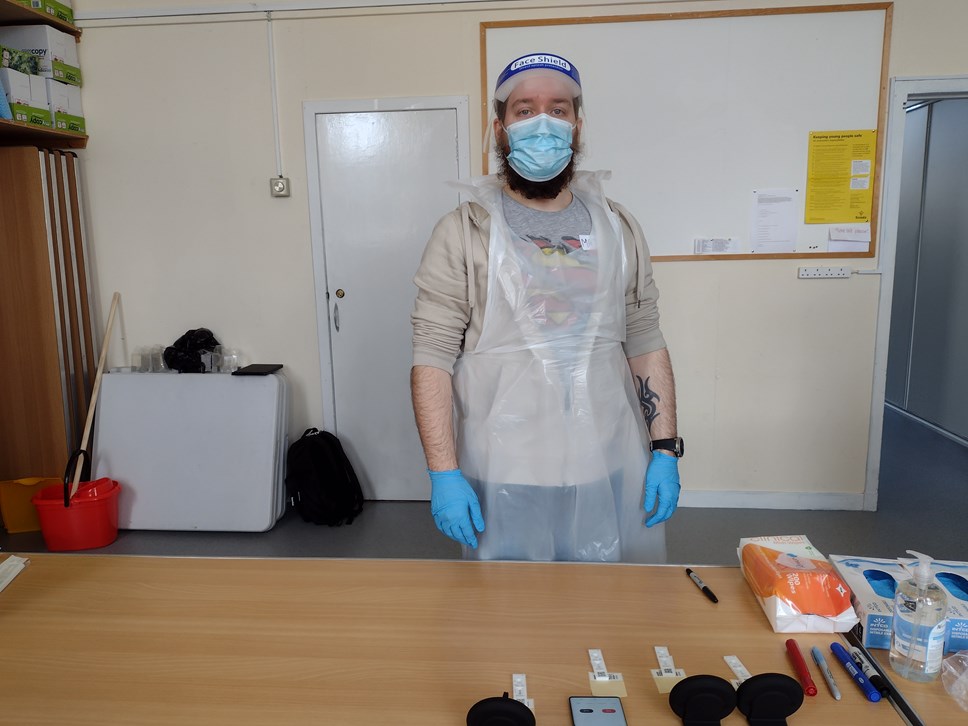 Communities near Keith urged to participate in Covid-19 community testing
COMMUNITIES surrounding Keith are being encouraged to attend the town's Covid-19 community testing site.
It comes as Keith continues to record the highest number of cases in Moray. Moray has recorded the highest level of infections per 100k population in Grampian for the third week in a row, with its infection rate 132% and 200% higher than Aberdeenshire and Aberdeen City respectively.
For much of last year, Moray had the third lowest infection rate of any Scottish local authority and typically recorded 6 – 8 cases per week, per 100k of population. This has accelerated; Moray now sits in 18th place out of 32 Scottish councils, recording 72 cases per week, per 100k population.
Around 1 in 3 people may have Coronavirus but won't display symptoms, so may be spreading the virus without realising. Community testing – which is open to all without symptoms – will help identify cases and break chains of transmission. This is an essential purpose to leave home. Anyone who tests positive from a lateral flow test in community testing will need to self-isolate immediately and Moray Council will arrange a follow-up PCR test within 24 hours. Details of practical and financial support will also be provided.
The Scout Hall on Fife Street is currently being used for community testing. It's free to attend, there's no booking required and is open Monday – Friday from 10am – 3.30pm. Do not attend if you have Covid-19 symptoms, self-isolate immediately and book an NHS test.
Contact Information
Moray Council Press Office