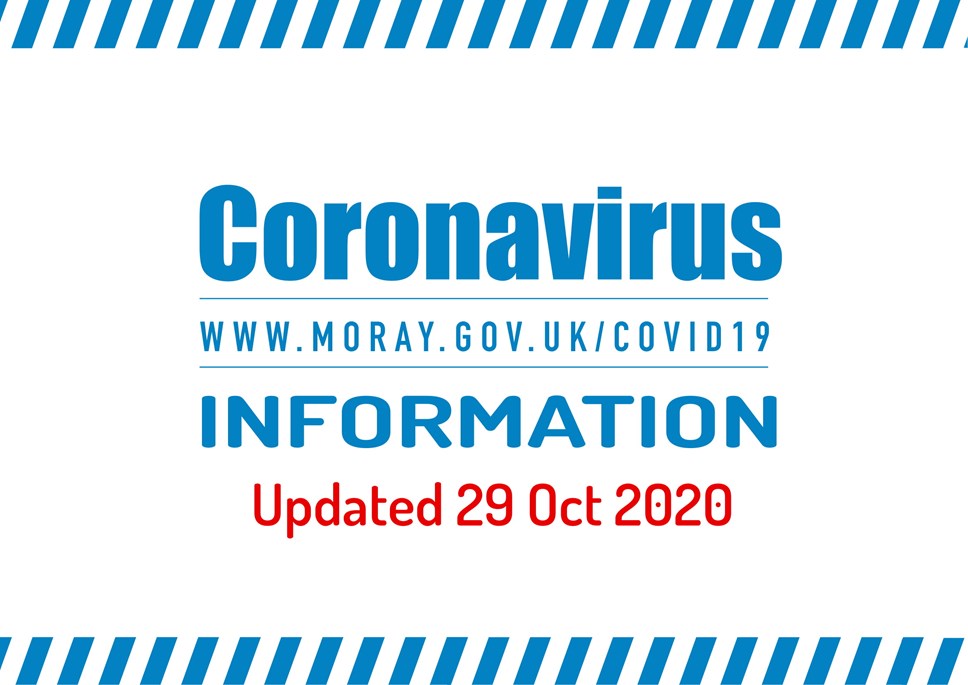 Confirmed: Moray will move to Protection Level 1 on Monday 2 November
THE SCOTTISH Government has confirmed that Moray will move to Protection Level 1 under Scotland's Strategic Framework to suppress Covid-19.
With effect from 6am on Monday 2 November, residents and businesses in Moray are required to follow the Protection Level 1 measures in relation to: socialising; hospitality; accommodation; travel; transport; worship; life events including weddings, civil partnerships and funerals; early learning and childcare; schools; colleges and universities, and more.
Full guidance is set out on the Scottish Government's website and reviews will take place weekly.
Leader of Moray Council, Cllr Graham Leadbitter, said: "We have been very fortunate in Moray to have some of the lowest levels of Covid cases in the whole of the UK, which is the result of the hard work of everyone in Moray, following the restrictions and keeping it at bay. As a result of the compliance by Moray's community of government guidance so far, we will have the lowest levels of restrictions being applied in Scotland, which is very good news for our region.
"It is vital that we continue to stick with it to ensure we stay at that low level and with a fair wind we could be among the first regions in Scotland to get home visiting restrictions lifted as well in the coming weeks.
"The Covid Levels in Scotland are going to be reviewed weekly and with continued progress we should be able to have a greater level of interaction with our families and friends very soon."
Contact Information
Moray Council Press Office