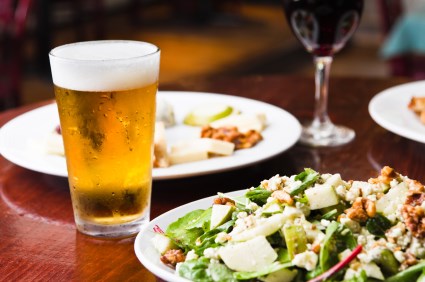 Consultation on alcohol licensing policy for Moray
Moray Licensing Board is seeking feedback from residents and businesses on its draft alcohol licensing policy which will be in place for the next five years.
The Board is the licensing authority for people and premises selling alcohol in Moray, including shops, pubs, restaurants, hotels and visitor attractions, and promotes the licensing objectives of preventing public nuisance, crime and disorder, securing public safety, protecting children and young persons from harm and improving public health.
A new policy statement must be prepared and published by November 2023, setting out how the Board will consider applications for new licensed premises, changes to existing premises and occasional licences, and also how it expects premises to be operated and events to be managed.
Co-chair of Moray Licensing Board, Cllr Peter Bloomfield, said: "The policy statement has been developed following early engagement with key stakeholders, and sets out how we will make licensing decisions and how the needs of residents and businesses will be addressed."
Cllr Sonya Warren, who co-chairs the Board, added: "We would encourage anyone with an interest in alcohol licensing to respond to this final consultation stage of the process as we want to ensure our licensing policy remains clear, consistent and current."
The proposed draft policy statement is available on the Moray Council website here. Comments should be emailed to LicensingConsult@moray.gov.uk or sent to the Depute Clerk to the Licensing Board, Moray Council, Council Offices, High Street, Elgin IV30 1BX. The consultation closes on 14 August 2023.
Contact Information
Moray Council Press Office