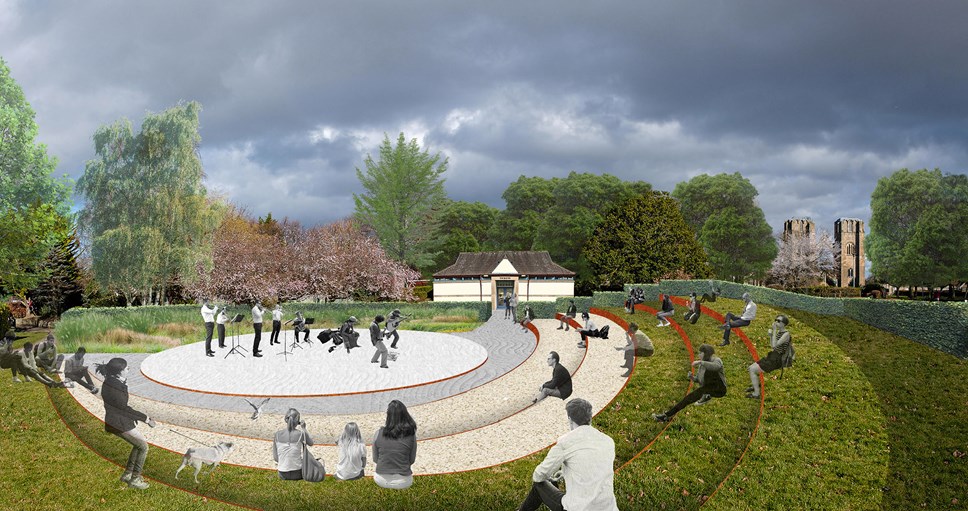 Cooper Park design competition launched for Moray's young people
Moray Council is calling on 5-18 year olds to help re-design Cooper Park in Elgin.
Part of the Elgin City Centre Masterplan includes a new, inclusive play park and expanded skate park with new activities like a Boulder Park and Sports Pavilion. The pond will also be brought back into use alongside an amphitheatre for outdoor performances.
Moray Council is now looking for young people in Moray to submit designs as part of a competition to transform the park. A video showing the area to be re-designed can be found online.
The masterplan also aims to enhance the cultural offering in Moray alongside an ambitious programme of job creation, training and learning opportunities to encourage young people to stay in the area.
Elgin Town Hall will be refurbished and extended to become a top class entertainment venue, cinema, recording and studio space with meeting rooms, café and opportunities for arts and technology learning.
The evening economy will be transformed with more city centre living and bringing derelict buildings back into use to create a vibrant heart of the city.
Designs for Cooper Park can be hand drawn or computer generated, for example a drawing, photo, collage, Lego, Mecchano or Minecraft model.
The competition closes on 31 May with winners in categories for ages 5-7, 8-11, 12-15 and 16-18 being announced in June. Prizes include influencing the final design; Elgin BID gift card; and play equipment for the winning entrant's school.
The competition entry form can be found on Moray Council's website alongside more details about the Elgin City Centre Masterplan.
Contact Information
Moray Council Press Office