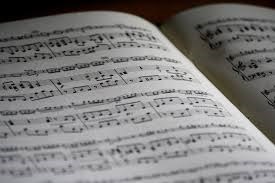 Cost of learning to play an instrument in Moray schools to drop by 30%
MUSIC instruction for children and young people in Moray is to have its fees cut by 30% with effect from the new school year.
Currently 429 pupils across primary and secondary schools are learning how to play an instrument in school. Due to pandemic restrictions, it's being carried out remotely.
Councillors agreed to cut fees by 30%, meaning families would pay – per pupil – circa £204 yearly for group instruction, £291 for individual instruction and £4.90 per week for Moray Music Centre.
It's hoped this reduction in charges could see more pupils learn to play an instrument and enjoy the attainment and wellbeing benefits, which are well-documented. Previous fee increases have seen a drop in the uptake of lessons, and recovery from the pandemic will see the instrumental instruction service focus on increasing the number of pupils using the service – which the council acknowledged would be harder to do with higher charges. Right now, Moray's charges are the second highest in Scotland, and the highest in the Northern Alliance – made up of councils across the north of Scotland.
Convener of Moray Council, Shona Morrison, said: "The excellent feedback from families who take part in instrumental instruction shows the quality of the lessons provided by our instructors. Even despite the challenges of the restrictions in place, our learners and staff have adapted and lessons have been delivered remotely.
"It's the hope of all councillors and education staff that more children and young people are encouraged to learn to play an instrument. While pupils entitled to free school meals are exempt from fees, by reducing the financial barrier for other families it provides better value for money and should help more access the service."
Contact Information
Moray Council Press Office