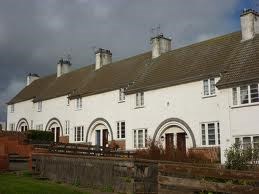 Council housing charges set for 2021/22
Moray Council has agreed increases in charges for housing services for the coming year, including house and garage site rent, and grass cutting.
Even with the agreed 3% increase in rent, which over 58% of tenants who responded to the consultation voted for, Moray Council continues to have one of the lowest overall average weekly housing rents in Scotland. More than 77% of respondents also said they'd be willing to pay higher rent to maintain the quality of their houses and improve stock.
The rent increase ensures the council can continue to prioritise upgrades to heating systems, smoke and CO2 detectors; carry out electrical testing; build up to 50 new council homes a year, and meet required energy efficiency ratings.
The 3.5% increase to grass cutting charges will support the number of new houses due for completion in 2021/22, with the 7% increase to garage site rents in-line with its two-yearly increase.
Convener of Moray Council, Cllr Shona Morrison, said: "We're grateful to our tenants who responded to the consultation; more than double the number of responses to the previous year shows an extremely engaged group of people who recognise the need for increases, to ensure we can continue with improvements to properties.
"Some housing improvement work was paused during the Covid-19 lockdowns but the programme is set to resume once current restrictions are lifted. We appreciate the pandemic may also have adversely affected tenants' financial situation and anyone concerned about their ability to make their rent payments should check our website to find out what assistance is available."
Full details of charges and consultation responses can be found online.
Contact Information
Moray Council Press Office