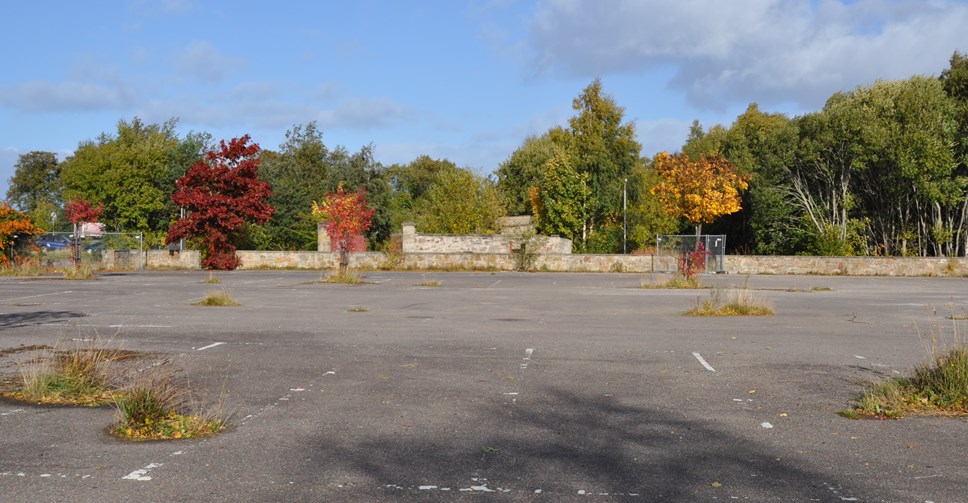 Councillors recommend calling a halt to Forres retail development
Councillors today sounded what could be the death knell for development plans for an area of Common Good land in Forres.
Councillors today sounded what could be the death knell for development plans for an area of Common Good land in Forres.
Members of Moray Council's policy and resources committee agreed unanimously to recommend to the full council that plans for the site at Bogton Road should be abandoned.
Aberdeen-based Redco Milne already has outline planning permission for a retail development on the site, the bulk of which is held on the Forres Common Good account.
The proposed development would only be able to proceed if the council agreed to make the Common Good land available.
Today the committee considered advice from officials based on a report from retail consultants appointed to examine the Redco Milne proposals in detail.
Officials had initially presented two options for the disposal of the Common Good land– a 'traditional approach' which would have seen the council receiving a capital sum and an 'income strip approach' which would have involved a capital sum as well as ongoing income from the development.
However, subsequent advice from council officers saw the 'traditional approach' option discounted as unviable.
A third option – which was approved unanimously – was to advise Redco Milne that the council no longer wished the development to proceed.
This course of action was proposed by council convener Councillor Allan Wright and seconded by Councillor Anne Skene.
Councillor Skene said it was evident that the 'income strip approach' carried a high risk for both the Common Good and the council and it was her view that a period of political and economic uncertainty was not the time to embark on unpredictable and high risk projects.
"There are no guarantees that the proposal would not result in a large deficit which would have to be borne by the Common Good Fund and the council," she said. "The Common Good Fund could be completely drained and the council could find itself in serious financial difficulties."
The recommendation not to progress the development will now go to a meeting of the full Moray Council on November 11.
Moray Council area stretches from Tomintoul in the south to the shores of the Moray Firth, from Keith in the east to Forres in the west. The council and its 4,500 employees respond to the needs of 92,500 residents in this beautiful part of Scotland, which nestles between Aberdeenshire and the Highlands.
Famous for its colony of dolphins, fabulous beaches and more malt whisky distilleries than any where else in Scotland, Moray is a thriving area and a great place to live.
Headquartered in Elgin, the administrative capital of Moray.
Contact Information
Sharon Dunbar