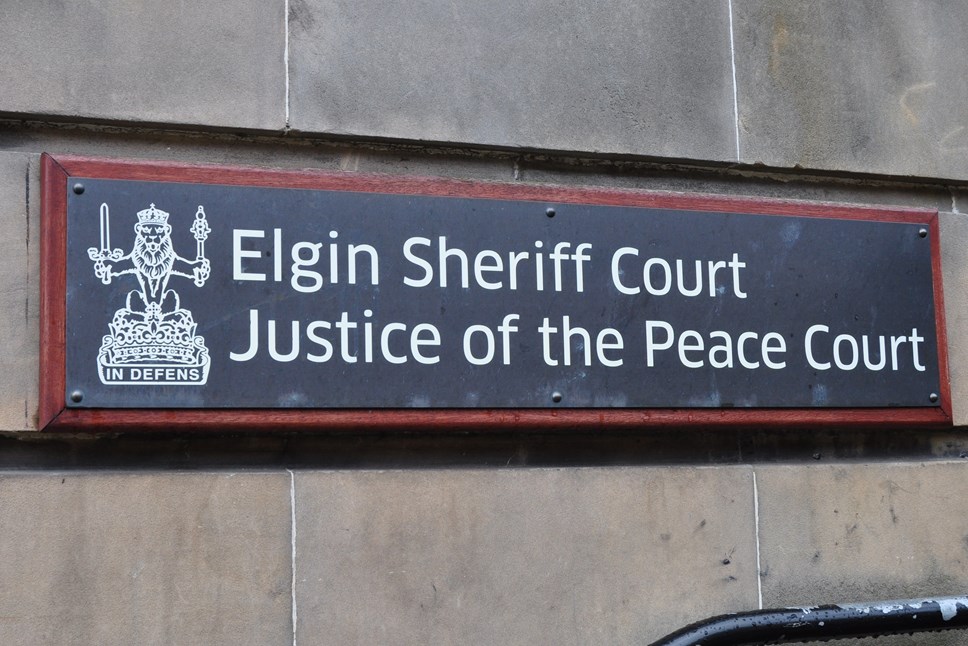 Court hands down £1350 fine to fake goods dealer
A man was fined £1350 at Elgin Sheriff Court today for possessing fake branded goods for sale.
A man was fined £1350 at Elgin Sheriff Court today for possessing fake branded goods for sale.
Derek Walker, from East Kilbride, had previously pleaded guilty to breaching the Trade Marks Act.
Walker was snared as part of an investigation by Moray Council's trading standards section into local woman Tammie Morrison, who was fined £450 at the same court last month for supplying counterfeit goods.
Unfortunately for Walker, he turned up with a delivery of counterfeit clothing at Morrison's home just as police and trading standards officers were carrying out a raid on the property.
The goods, which were seized along with £1000 in cash, had an estimated street value of £19,000 and included fake Ugg Boots, Barbour jackets and Dr Dre Beats headphones. The investigation started when trading standards officers found cut-price branded goods being offered on Facebook.
Peter Adamson, Moray Council's trading standards manager, said: "We welcome the outcome of this investigation which sends a clear message that illicit sales through social media and other online channels are not acceptable.
"Counterfeit goods are sub-standard and not the bargain they may seem. Counterfeit electrical products do not comply with safety standards. The trade in counterfeit goods always involves organised crime in manufacture and distribution and undermine legitimate traders."
Councillor Chris Tuke, who chairs the council's planning and regulatory services committee, also welcomed the outcome of the case.
"Our trading standards officers are to be congratulated on being vigilant in the fight against unscrupulous traders who dupe the public into buying inferior goods which they purport to be the real thing.
"I hope this case serves as a warning that there is a high probability that anyone dealing in counterfeit goods in Moray will be caught and dealt with by the courts."
Anyone with concerns about counterfeit goods can contact the Citizens' Advice consumer line on 03454 04 05 06 or report them anonymously to Crimestoppers on 0800 555111.
Moray Council area stretches from Tomintoul in the south to the shores of the Moray Firth, from Keith in the east to Forres in the west. The council and its 4,500 employees respond to the needs of 92,500 residents in this beautiful part of Scotland, which nestles between Aberdeenshire and the Highlands.
Famous for its colony of dolphins, fabulous beaches and more malt whisky distilleries than any where else in Scotland, Moray is a thriving area and a great place to live.
Headquartered in Elgin, the administrative capital of Moray.
Contact Information
Sharon Dunbar