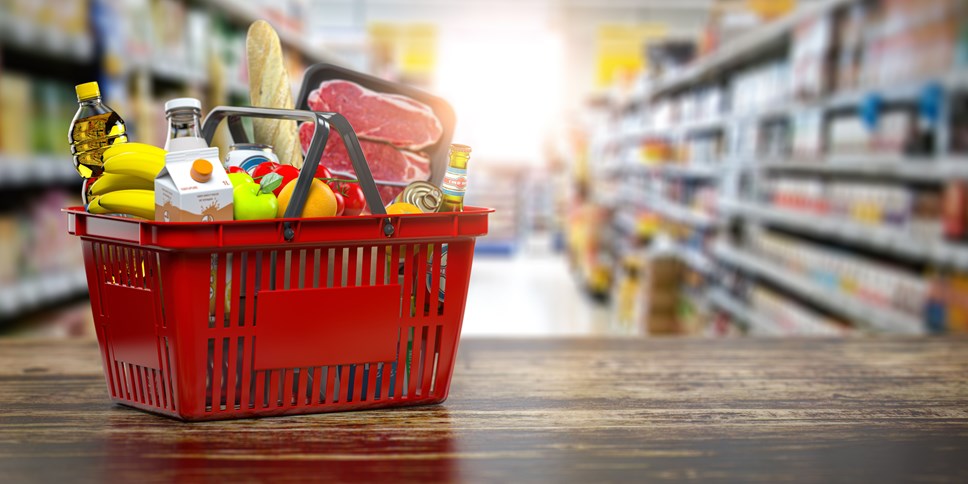 Directory launched detailing financial and emotional support available to Moray residents
THE FAIRER Moray Forum is advising residents where they can turn to for financial and emotional support.
A directory has been put together by the Forum's action group, which is Moray's leading poverty focus group supporting individuals and families struggling with financial hardship.
Moray Council's Benefit Manager, Norma Matheson, said: "Moray's support services are always busy but this year they have been working tirelessly in our communities to help with food, financial difficulties and isolation.
"Christmas and the winter months can be an expensive time and some feel even more isolated with their problems. We want to get the message out to let people know that they are not alone and help is available in Moray."
Organisations listed below can help residents who are worried about money and are struggling to pay rent or bills; have lost their job; have a reduced income; are worried about credit card payments; are choosing between food and fuel.
MONEY ADVICE MORAY
Help with benefit claims and appeals, budgeting, money and debt worries
0300 123 4563
SCOTTISH WELFARE FUND
01343 563 456
www.moray.gov.uk/scottishwelfarefund
MORAY EMERGENCY RELIEF FUND
Download the application form: www.moray.gov.uk/downloads/file132792.pdf
CITIZENS ADVICE BUREAU
Advice on employment, housing, debt, benefits and consumer issues
01343 550 088
REAP: ENERGY ADVICE & BILL WORRIES
01542 888 070
www.reapscotland.org.uk/coronavirus-info/
HOMELESSNESS
0300 1234 566 (Mon–Fri office hours)
03457 565 656 (Out of hours emergency)
MORAY FIRTH CREDIT UNION
01309 676 735
www.forresareacreditunion.co.uk
Organisations listed below can help residents who are feeling worried, lonely or isolated. This could be those who don't have friends for support; are worried about their child; are feeling anxious, worried or overwhelmed; can't keep in touch due to lack of technology or phone/internet signal.
GROUPS FOR OLDER PEOPLE IN MORAY
01343 563 510
www.moray.gov.uk/moray_standard/page_95019.html
MEN'S SHEDS
01343 563 510
www.moray.gov.uk/downloads/file120047.pdf
MORAY YOUTH ENGAGEMENT TEAM
blogs.glowscotland.org.uk/my/engagementteam
WORRIED ABOUT YOUR CHILD?
Contact your Health Visitor or the Head Teacher or Guidance Teacher at their school.
DISCOVER PATHWAYS TO WELLBEING
www.discoverpathwaysmoray.org.uk
LIBRARIES
01343 562 600
www.moray.gov.uk/moray_standard/page_1472.html
ADULT LEARNING
adult.learning@moray.gov.uk
MORAY ROYAL VOLUNTARY SERVICE
01343 542862
QUARRIERS
Support for carers
01343 556 031
Organisations listed below can help residents who aren't feeling well, or are concerned about someone.
NHS 24
If an emergency, call 999 otherwise call 111
www.nhs24.scot
SAMARITANS
116 123
BREATHING SPACE
0800 838 587
www.breathingspace.scot
COMMUNITY CARE & SOCIAL WORK TEAM
01343 563 999 (office hours)
03457 565 656 (out of hours)
MORAY WOMEN'S AID
01343 548 549
www.mwaelgin.co.uk
MORAY RAPE CRISIS
08088 01 03 02 (National Helpline)
www.morayrapecrisis.scot
Organisations listed below can help residents who can't access the food they need, because they can't afford it; can't get to the shops and have no friends or family to help; or don't have transport, or are worried about using public transport.
FLEXIBLE FOOD FUND
0300 1234 563
LOCAL HELP WITH SHOPPING
Grampian Coronavirus Assistance Hub
0808 196 3384
MORAY FOOD PLUS
01343 208 293
request@morayfoodplus.org.uk
FREE SCHOOL MEALS
01343 563 456
revenues@moray.gov.uk
Or download the application form: www.moray.gov.uk/downloads/file112723.pdf
Other help:
SELF ISOLATION SUPPORT GRANT
0800 1963 384
www.moray.gov.uk/moray_standard/page_134583.html
MORAY SCHOOL BANK
01340 212 101
info@morayschoolbank.org
www.morayschoolbank.org
MORAY BABY BANK
07935 223480
moraybabybank@gmail.com
www.moraybabybank.org.uk
MORAY COMMUNITY SUPPORT DATABASE
www.tsimoray.org.uk/communitydatabase
ABILITY NET
Free IT support to older people and people with disabilities of any age.
Freephone: 0800 0487 642
BENEFIT SERVICE
Housing Benefit, Council Tax Reduction, Free School Meals, School Clothing Grants, Educational Maintenance Allowance, Discretionary Housing Payments.
01343 563 456
revenues@moray.gov.uk
Or download the application form: www.moray.gov.uk/downloads/file112723.pdf
MORAY PATHWAYS
Help with learning, training and employment
07800 678 502
www.moraypathways.co.uk
HEALTH POINT
Help and advice on a range of health and wellbeing concerns.
01343 567 842
Contact Information
Moray Council Press Office