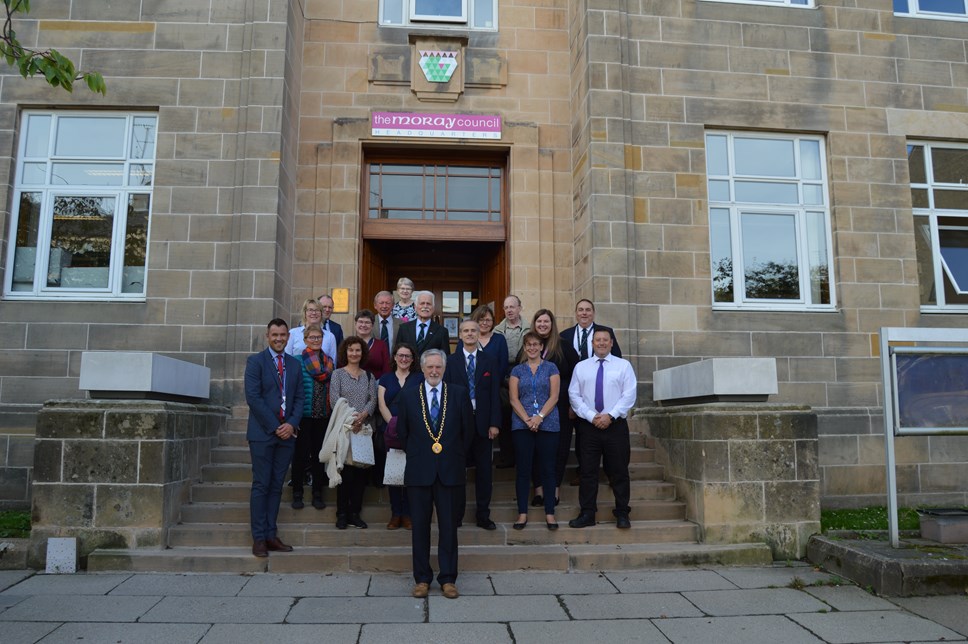 Elgin schools accept £1,000 Landshut twinning donation
Following two years of postponed visits, Elgin has once again welcomed Twin Town visitors from Landshut, Bavaria, who donated £1,000 to Elgin High School and Elgin Academy.
Established in 1956, the twinning associations celebrate the bond between Elgin and Landshut with links between schools, sports groups, professions, musicians, special interest groups and twinning association members.
This year, a delegation from the German town visited the Moray Council chambers during their stay to present representatives with their donation and Moray Council Civic Leader, Cllr John Cowe, with a gift.
Speaking after the presentation, Cllr Cowe, said: "It's great to be able to welcome friends from Landshut back to Elgin after a difficult couple of years.
"The pandemic showed us that links like this are more important than ever to develop friendship and solidarity across countries. We're very grateful to the Landshut Twinning Association for their generous donation to Elgin High and Elgin Academy and look forward to the important twinning school programmes resuming.
"With the 70th anniversary of this twinning association only a few years away I'm pleased to hear of the plans for a big celebration in both Elgin and Landshut. I wish our guests an enjoyable stay and safe travels home."
Contact Information
Moray Council Press Office