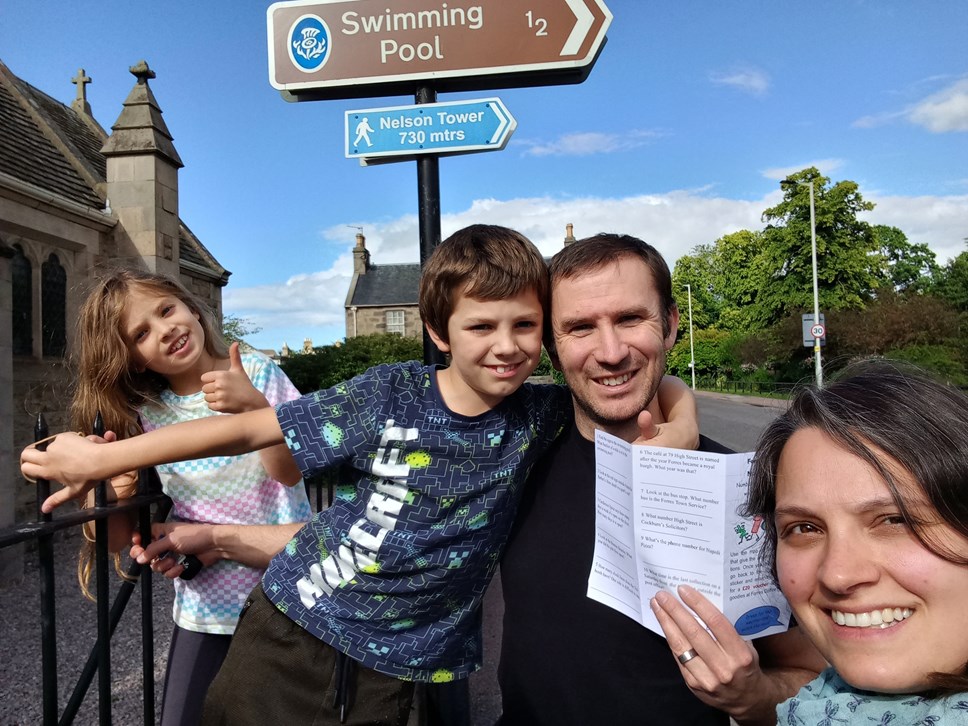 Family maths trail adds up to holiday fun
A fun outdoor number trail is helping youngsters learn that maths is all around them.
Families are taking up a summer holiday challenge organised by Moray Council's Adult & Family Learning Team. A simple map guides kids and adults to key locations around the centre of Forres where they then have to search for the answers to number-based questions.
The activity, which is being supported by Moray Libraries Service, aims to boost numeracy skills by encouraging families to think about the different ways numbers are used in everyday settings.
Adult & Family Learning Co-ordinator, Ian Bailey, said: "The number trail takes families to examples of distance, time and dates, along with a counting activity and questions on price, a phone number and address.
"It's aimed at primary school aged children accompanied by an adult and it shouldn't take more than an hour to complete."
Number trail leaflets can be picked up from Forres Library which is the start and end point of the route. Completed leaflets will be entered into a draw to win a £20 voucher donated by Forres Coffee House to be spent in the café which is in Forres House Community Centre.
The last date for entries is Saturday 19 August.
Contact Information
Moray Council Press Office