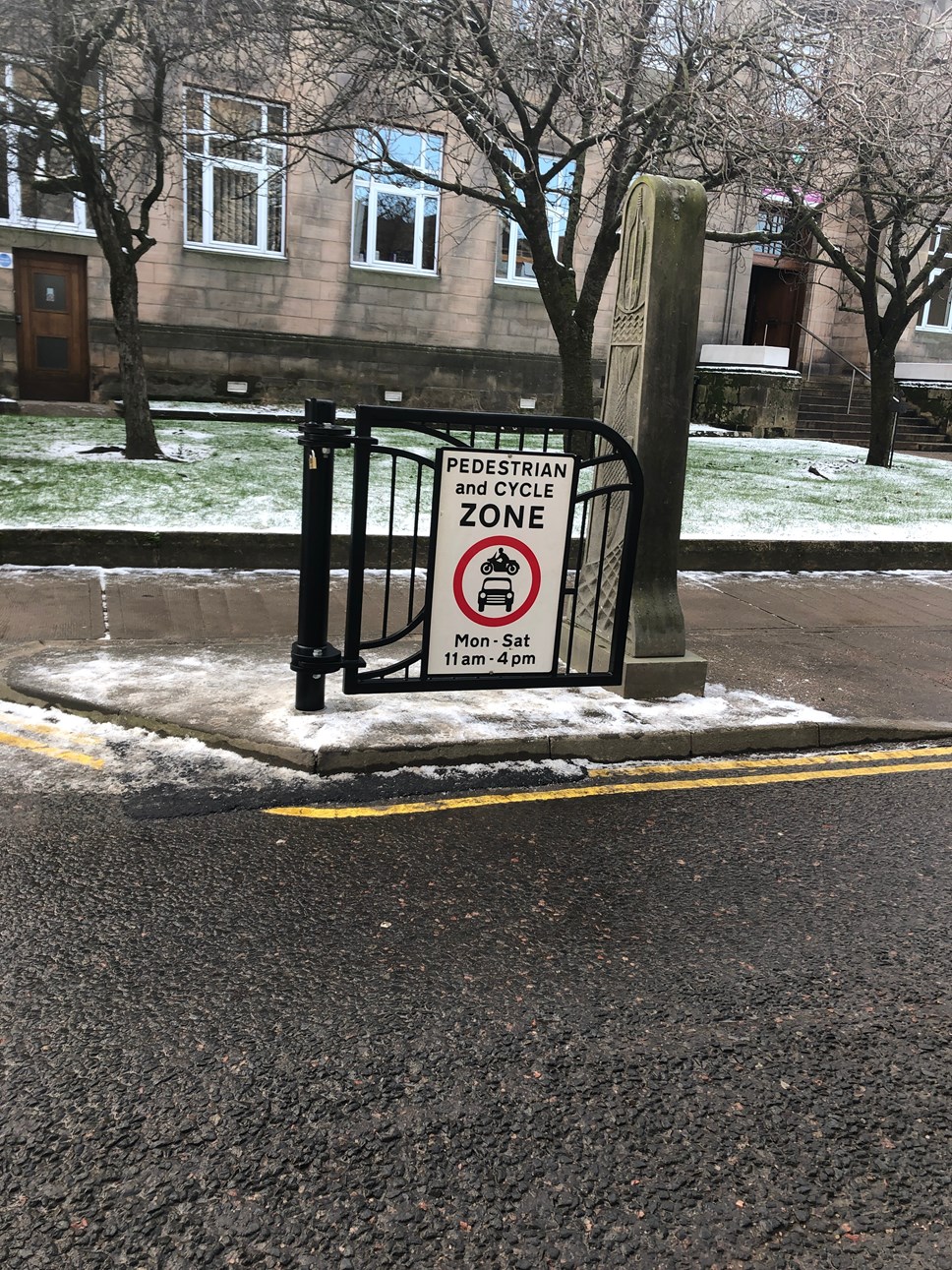 Feature gates added to Elgin High Street
New feature gates have been installed on Elgin High Street as part of the Spaces for People legacy.
Initially introduced to support local authorities to put in place safe spaces for residents to queue and observe physical distancing in the immediate aftermath of the first covid-19 lockdown, the Scottish Government-funded initiative will continue to benefit the Moray community.
The permanent feature gates installed at either end of Elgin High Street could allow for easier changes to access for future events, such as the reindeer parade or street markets, or should further physical distancing measures be required.
The gates will not be closed on a routine basis but will be used to restrict access if required. Road closures and reduced access notifications will continue to be shared on Moray Council's website.
Transportation Manager for Moray Council, Nicola Moss, said of the new gates: "These new gates allow us the capability to reduce access to Elgin High Street for a variety of reasons, be it for planned community events or pandemic-related issues, quickly and safely.
"Businesses in the area were consulted on the Spaces for People programme in 2020 and the introduction of a permanent feature, albeit one that won't be in use all the time, is the outcome from our learning over that period.
"As is the case currently, any planned and organised closures roads will continue to be listed on our website."
Contact Information
Moray Council Press Office