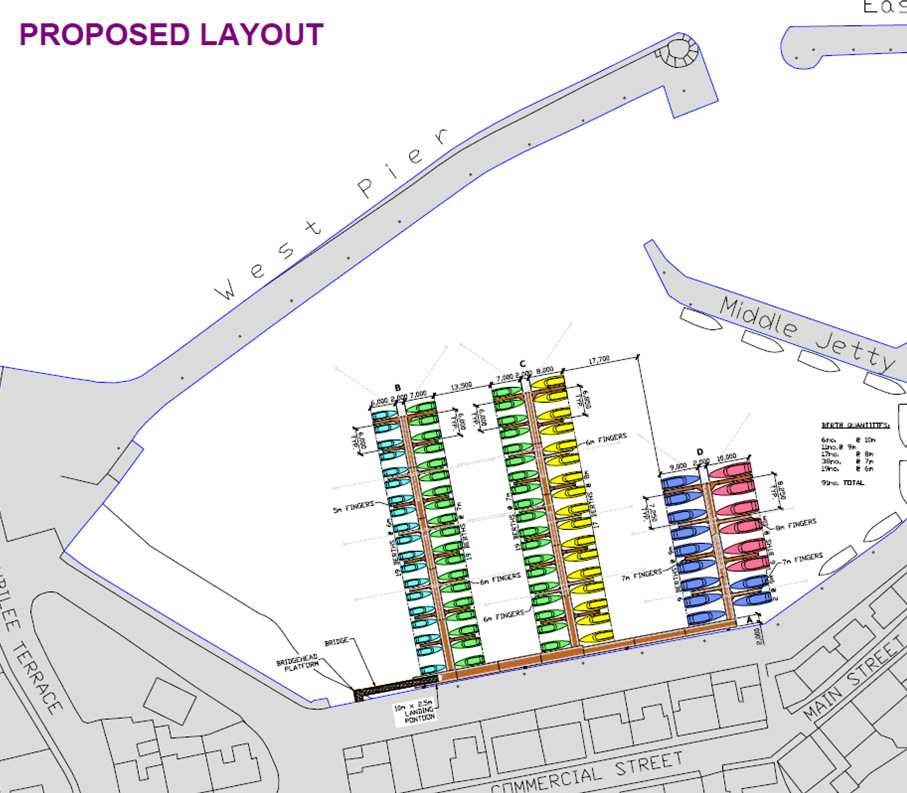 Findochty harbour user fees waived
Moray Council has agreed to waive the fees of Findochty harbour users for the 2021/22 financial year.
The announcement comes as delays hit the installation of new pontoons at the harbour after severe weather damage to the old ones rendered them unusable.
Following a virtual consultation with the community earlier this year contractors, Strath Civil Engineering, were due to begin installation of new pontoons to provide at least 90 berths and accommodate vessels up to 10m in length.
With a licence outstanding and the estimated date of entry for harbour users of September 2021, members voted to waive the fees at a cost of £17,000 to the council.
Moray Council Convener, Cllr Shona Morrison, said the decision was made at the request of the ward members.
"Ward members requested this action be taken in the interests of fairness, which council agreed with, given harbour users will have missed out on the majority of the season by the time the new pontoons are in place.
"Council officers are awaiting the issue of the Marine Licence from Marine Scotland in order to progress with installation of the pontoons."
Contact Information
Moray Council Press Office