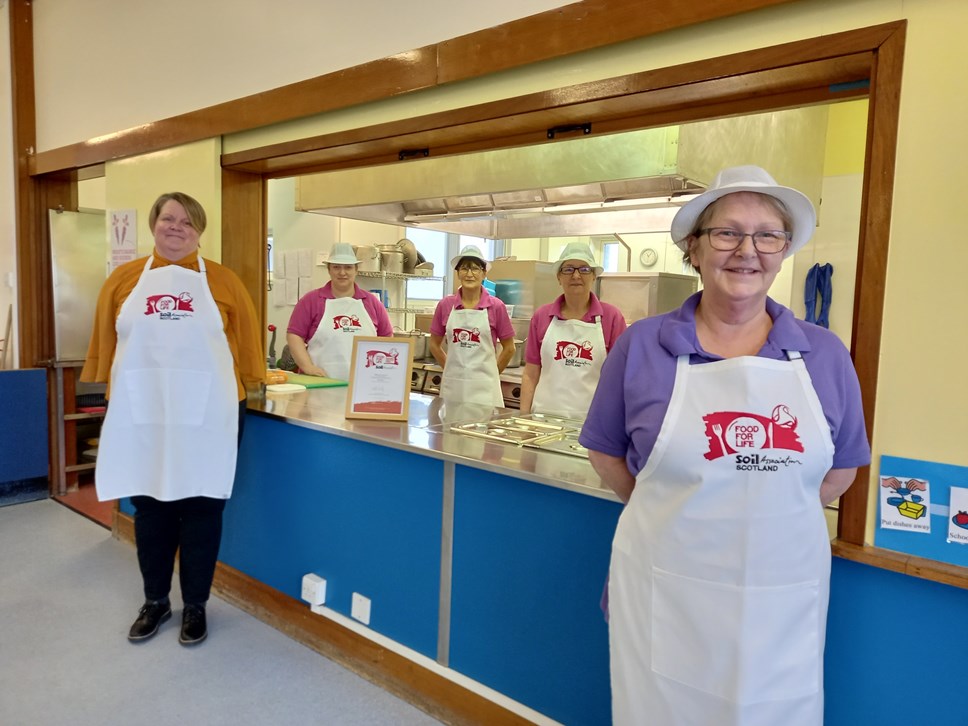 Food for Moray event offers new school catering supplier opportunities
Moray Council is inviting potential catering suppliers to learn what's involved in helping to feed the children of Moray.
The Food for Moray event at Elgin Town Hall on Tuesday 7 June 2022 invites any business interested in supplying fresh meat, fruit and veg and bakery products to schools to learn more from the teams involved.
Businesses will have the chance to speak with the catering and procurement teams to find out any criteria for supplying schools and what's involved in the application process. They'll also hear from existing suppliers about their experience providing fresh produce to the council.
With new contracts available from later this year, Moray Council's Catering Manager, Elaine McRae, says it's the ideal time to get involved.
"We're often asked what do businesses need to commit to or how do they get approved to supply our schools locally. This event will explain everything suppliers need to know so they can get involved with our contracts.
"Potential suppliers should also bear in mind they don't have to be in a position to supply the whole of the Moray area.
"Our Business Gateway advisers, Procurement and Catering teams will be on hand to chat through any queries and provide an information pack for businesses considering joining our fantastic supply chain locally.
"We're also keen to hear from potential suppliers on how they view the tendering process, so we can help make it as efficient as possible for all involved."
The Food for Moray event runs from 12.30pm until 5pm on an informal, drop-in basis, with presentations from Catering and Procurement taking place at 1pm and 3.30pm. There will be coffee, teas and homemade scones for attendees to enjoy while learning about these supplier opportunities.
For more details, queries and to register interest in attending please email schoolmeals@moray.gov.uk.
Contact Information
Moray Council Press Office