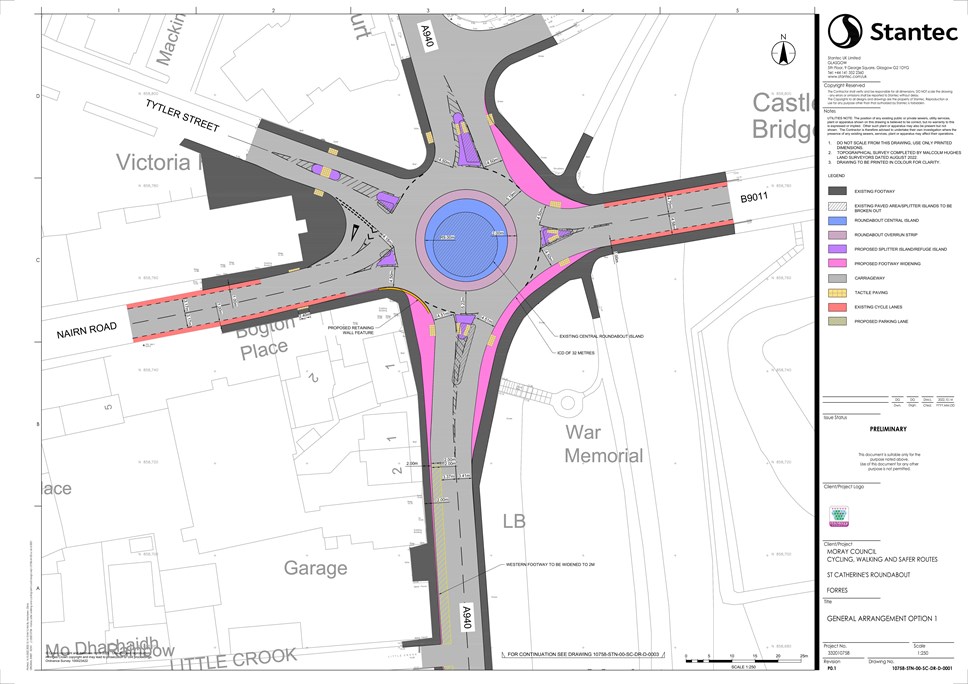 Forres traffic consultation now open
Moray Council is asking Forres residents for feedback on three travel schemes in the town.
A number of different studies have identified routes around Forres which could be enhanced by improving infrastructure for pedestrians and cyclists.
The schemes being consulted on until 5pm on 28 April have been identified from these studies and as a result of public engagement.
Three options to support safer pedestrian crossings on St Leonards Road; two options for cyclists and pedestrians at the Victoria roundabout; and proposals for two junctions the Grantown Road are available to view and comment on via the online form here.
Once the consultation closes the responses will be analysed before final options are approved.
Contact Information
Moray Council Press Office