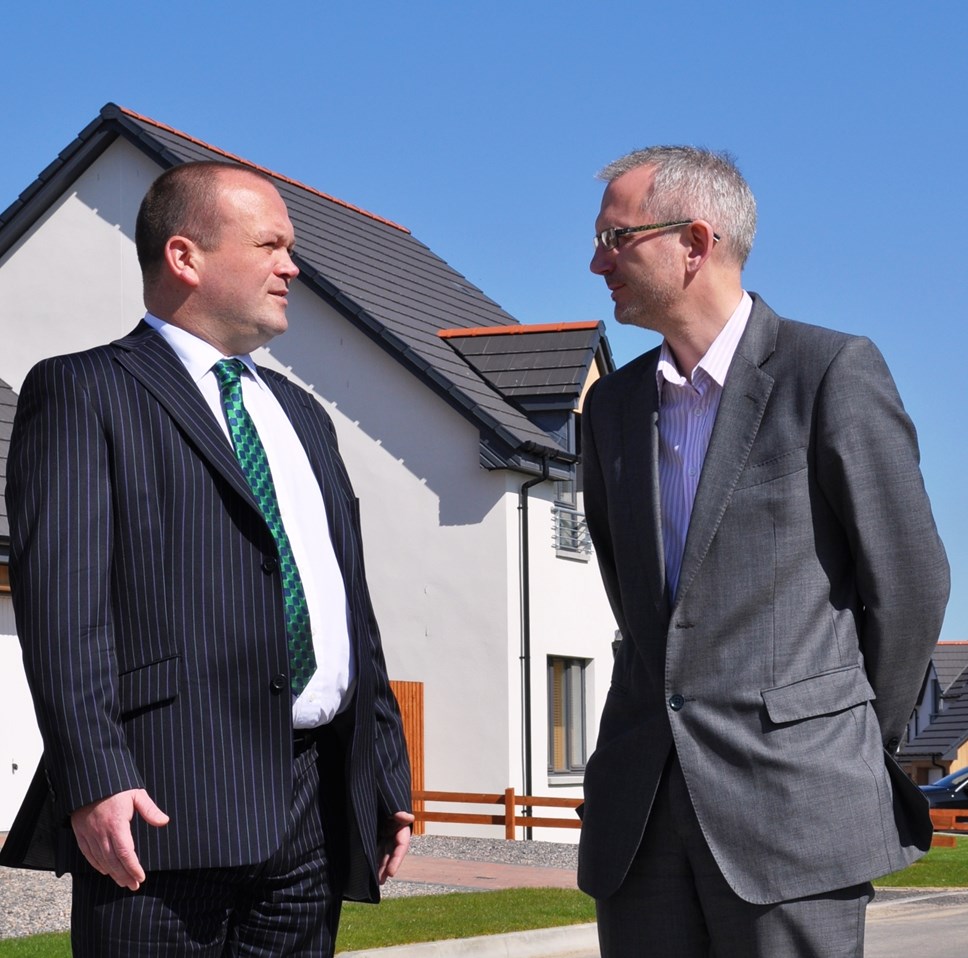 Free housing offer for teachers
Moray Council and leading housebuilder Springfield Homes have joined forces to attract new teachers to one of the most beautiful parts of Scotland.
A leading house builder has entered into a unique partnership agreement with Moray Council in a bid to ease the local authority's teacher shortage.
Elgin-based Springfield Properties are offering six months' free accommodation to teachers coming to Moray from outwith the area.
The company has put 10 of its new two-bedroom properties at the council's disposal in an arrangement unprecedented in Scotland. Combined with the council's relocation package this offer could mean new teachers from outside Moray living rent-free for a year.
It follows an approach to the council by Elgin-based Springfield Properties chairman Sandy Adam after it emerged that the council was facing a chronic problem in attracting teachers to Moray.
At one point the council had more than 70 teaching vacancies in its 53 primary and secondary schools.
Earlier this year councillors were warned that unless the situation improved there was a danger that pupils would have to be sent home because of a lack of teacher cover.
On announcing the new partnership, Innes Smith, managing director at Springfield, said:
"Moray is a great place to live and work and people who come to work here often stay forever.
"We need to attract new people to live in the region and good teachers are an essential part of a successful community. We hope this offer will be enough to persuade some new teachers to come and try out life in Moray.
"We have offered the Council a total of ten flats in Elgin, Forres and Buckie. It can be expensive to move and we hope that the offer of rent-free accommodation for six months will be enough to offset some of those costs.
"We work in partnership with Moray Council on a number of projects and we are pleased to be able to help with this one."
Moray Council already offers a relocation package to successful candidates for teaching posts which prove hard to fill and it is hoped the offer of six months' free accommodation will serve as an added incentive.
The council's director of education and social care, Laurence Findlay, welcomed the initiative.
He said: "Our shortage of teachers has been well covered in the media and we are delighted that Springfield Properties have been so keen to get involved and support us in attracting more teachers to come and work in Moray. I certainly hope this offer will increase interest among teachers in coming to Moray."
Sandy Adam, Springfield's chairman added:
"Everyone at Springfield is excited by the idea that we could help to bring more teachers to Moray."
Moray Council area stretches from Tomintoul in the south to the shores of the Moray Firth, from Keith in the east to Forres in the west. The council and its 4,500 employees respond to the needs of 92,500 residents in this beautiful part of Scotland, which nestles between Aberdeenshire and the Highlands.
Contact Information
Sharon Dunbar