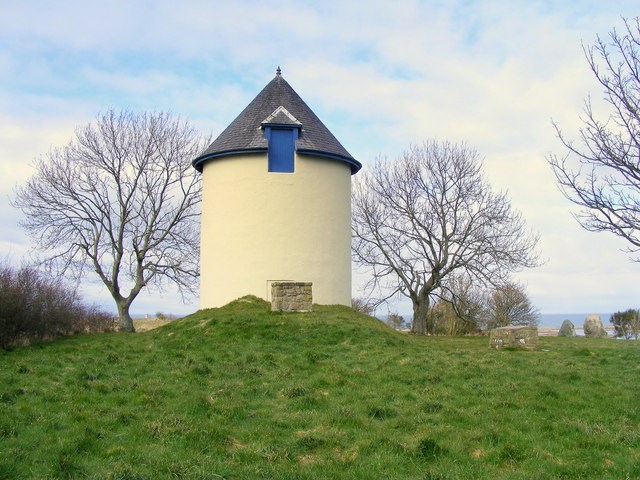 Garmouth Water Tower approved for Community Ownership
Moray Council has today (Tuesday 14 June) approved a Community Asset Transfer of Garmouth Water Tower to Garmouth and Kingston Community Association.
The Category B listed building, which stands on the Moray Coast Trail, was leased to Garmouth and Kingston Amenities Association for a period of 50 years in April 1991 at a peppercorn rent.
The recently-formed community association will now look after the local landmark, which supplied water to Garmouth, Kingston and District from around 1898 until the mid-1960s.
The transfer adds to the community association's existing portfolio of assets that include the village park, Mill Lane land and the community hub.
Future development for the water tower include enhanced interpretation boards; improved landscaping; upgraded footpath signage with potential for refreshments; seating and a telescope.
Chair of Moray Council's Corporate Committee, Cllr Bridget Mustard, said: "It's great the community have taken such a keen interest in taking ownership of a much-loved landmark on the Moray Coast Trail.
"Already a favourite with locals, the developments the community association has planned for the tower will be sure to add this to tourist must-see lists on Scotland's sunshine coast."
Mr Robertson, Chair of the Garmouth & Kingston Community Association, said: "We are delighted that the Council has agreed to the Community Association acquiring ownership of the Garmouth Water Tower, which has been maintained by the community for the past 30 years.
"Our thanks go to the officers of Moray Council who assisted us in the application process and the councillors who have agreed to our request.
"As well as continuing to maintain the fabric of the building and to look after the surrounding grounds, we have ambitious plans to improve the information provided to visitors to this wonderful landmark.
"In a separate development we have also recently completed the restoration and reinstallation of one of the 18 street 'fountains' which were placed at various locations around Garmouth and Kingston when the Water Tower was built in 1899. These fountains enabled people who could not afford a connection to the water main to have access to fresh water, and continued in use up until around 1930.
"A small event will be held at the Garmouth & Kingston Community Hub on High Street Garmouth, where the water fountain has been installed, on Sunday 19 June at 10.45am to unveil the fountain and to celebrate to acquisition of the Water Tower by the community."
Contact Information
Moray Council Press Office