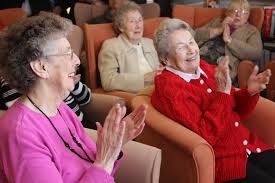 Have your say on plans for health and social care in Moray.
New era in health and social care looms for Moray
A three month consultation launches today (Tuesday 1st December) on the draft Moray Health & Social Care Partnership (MHSP) Strategic Plan.
This is the first plan to be developed since the Partnership was established in accordance with the provisions of the Public Bodies (Joint Working) (Scotland) Act, 2014.
In Moray, the Partnership has been established as a Body Corporate – i.e. a separate legal entity from either the Council or the Health Board, with responsibility for its governance resting with the Integration Joint Board (IJB).
It has responsibility, primarily, for a range of health and social care functions relating to adults and is responsible for the strategic planning of integrated services, together with monitoring of the corresponding service delivery. The Act places a duty on IJB's to develop a "strategic Commissioning Plan" for all adults in the area.
This Strategic Plan describes how the MHSP intends to improve the health and wellbeing of adults in Moray through the design and delivery of integrated services and achieve the national outcomes.
It will describe how the integrated partnership will make changes and improvements to develop health and social services for adults over the coming three years.
It will explain what our priorities are, why and how we decided them and how we intend to make a difference by working closely with partners in Moray
The Plan is underpinned by a number of national and local policies, strategies and action plans. It will provide the strategic direction for how health and social care services will be shaped in Moray in the coming years and describe the transformation that will be required to achieve our vision.
Moray residents are encouraged to read the plan and complete a short survey to give their views and suggestions.
The draft document and link to the online survey can be found on the home page of The Moray Council website here:
The consultation will run until 23 February 2016.
Moray Council area stretches from Tomintoul in the south to the shores of the Moray Firth, from Keith in the east to Forres in the west. The council and its 4,500 employees respond to the needs of 92,500 residents in this beautiful part of Scotland, which nestles between Aberdeenshire and the Highlands.
Famous for its colony of dolphins, fabulous beaches and more malt whisky distilleries than any where else in Scotland, Moray is a thriving area and a great place to live.
Headquartered in Elgin, the administrative capital of Moray.
Contact Information
Sharon Dunbar