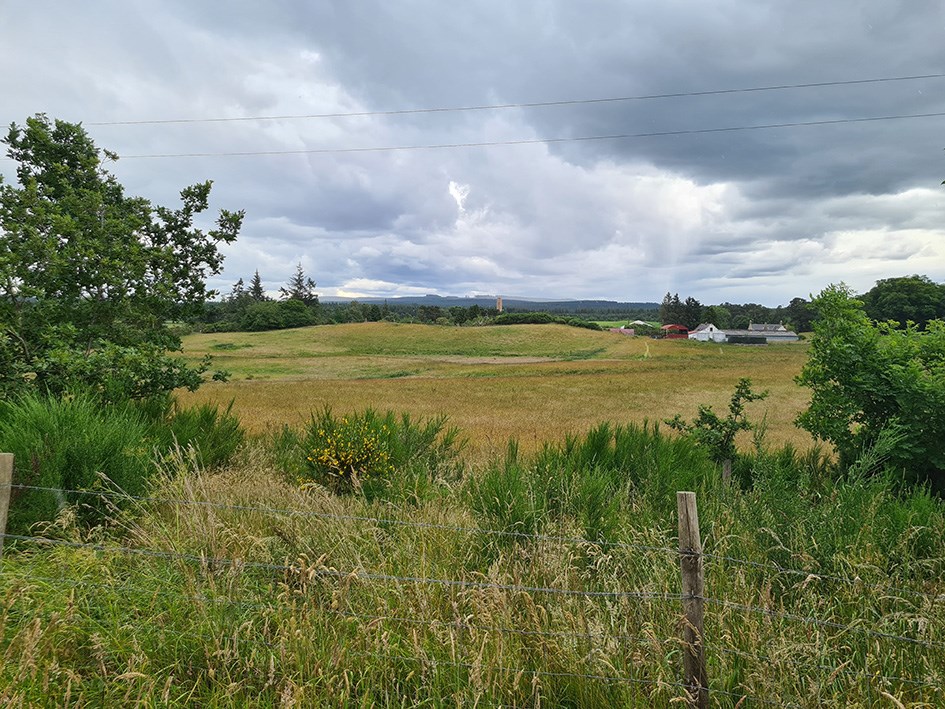 Housing mix tender for Moray Growth Deal launched
Moray Council has launched its search for a design team to create a vision for accessible, affordable and smart homes on the edge of Forres.
Tendering has opened for the design and delivery plan for Phase 1 of its Dallas Dhu Masterplan: a comprehensive design package featuring site phasing, infrastructure and landscape design, including amenity facilities, green space and public realm.
This work is part of Moray's Growth Deal, and is being funded by Moray Council and The Scottish Government as part of its £7.5 million Housing Mix Delivery project to deliver up to 300 affordable homes across the region, including Elgin, Speyside and the Buckie coastal area.
At Dallas Dhu, together with Altyre Estate, Grampian Housing Association, and the Digital Health Care and Innovation Centre, Moray Council aims to deliver a net-zero, sustainable place with multi-functional outdoor spaces to encourage physical activity and food-growing, and which benefits mental health.
In this pilot project's first phase, 24 net-zero homes are set to be built by 2026, using innovative design so that smart housing and communities can create a real-world environment to test digital health and care innovation to support people remaining independent in their own homes.
Cllr Marc Macrae said: "Moray Council is leading this first phase at Dallas Dhu by investing in the infrastructure and services needed to open up the site. We'll enable the development of 20 serviced plots for innovative or self-building projects, and work closely to support housing provision for Grampian Housing Association.
"It's an ambitious and exciting pilot project which offers an opportunity for Moray to lead in showcasing homes connected to digital health technology, with an important focus on transitioning to net zero.
"It's hoped that, if we appoint designers in early 2023, all design work and permissions will be in place by summer 2024. This would allow 24 homes to be built by 2026, and Altyre Estate to continue work by developing further phases on the 18-hectare site."
Janette Hughes, Director of Planning & Performance, Digital Health & Care Innovation Centre, also commented: "The Digital Health & Care Innovation Centre (DHI), as lead for the Rural Centre of Excellence for digital health and care innovation in the Moray region, is delighted to be part of the Housing Mix Steering Group. Our joint activity, in exploring how smart housing and smart communities, can be developed as part of the Moray Growth Deal brings two key projects together, to develop the future communities that will help citizen wellbeing – promoting neighbourhoods of the future."
Craig Stirrat, CEO Grampian Housing Association, added: "We are delighted to be working with Moray Council and the Altyre Estate to bring forward this unique sustainable community for the people of Forres.
"With the threat of global warming and the increasing cost of living, we must ensure that our new affordable homes and places promote a more sustainable lifestyle, where people can safely work rest and play. Starting with a blank sheet allows the partners and the community deliver something truly inspiring that is sympathetic to both the needs of householders and the environment, and hopefully provide a great legacy for future generations."
Sir Alastair Gordon Cumming, from Altyre Estate, said: "We look forward to working with our partners at Dallas Dhu to produce to the best of our ability an integrated development that captures all the best that is happening in the housing market and brings it together at Dallas Dhu."
Contact Information
Moray Council Press Office