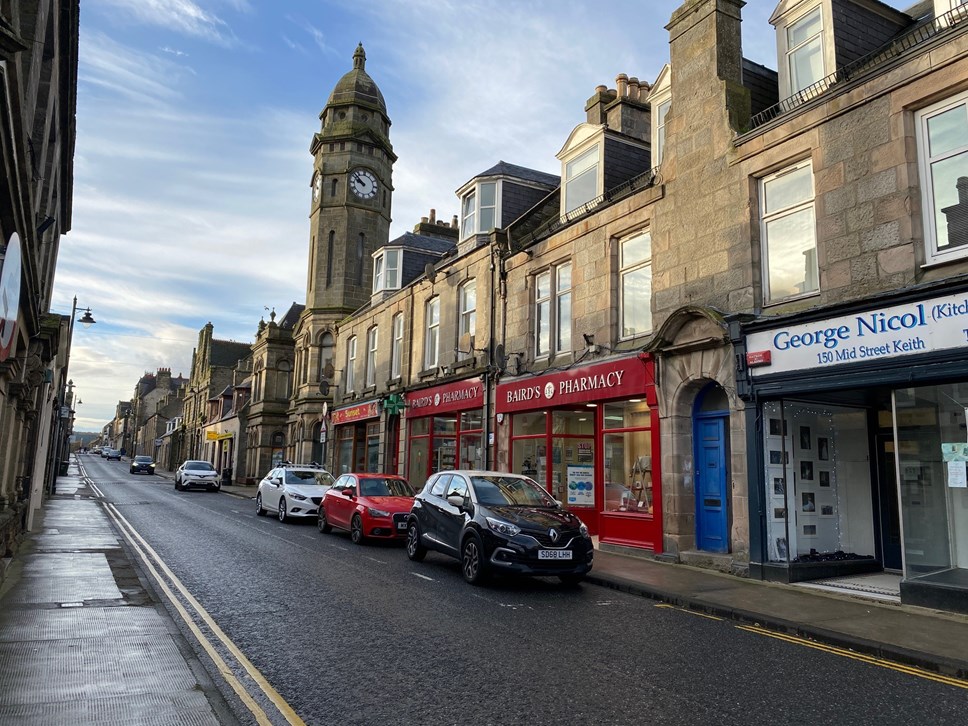 Keith residents asked how to spend £25,000 on active travel
Moray Council's Active Travel team is looking for ideas from the Keith community on how to spend £25,000 on cycle parking, cycle shelters, and repair stations in and around the area.
Locals have until 12pm on Friday 28 April to submit ideas for the types of bicycle stands, cycle shelters and repair stations the community would like to see. The aim is to encourage more residents and visitors to use active travel methods to get to school, work and shopping.
Once the ideas are in, a community vote will take place between May and June to see which ideas are funded as part of a programme of participatory budgeting.
Informal community information sessions are planned for:
Friday 21 April 2023 - Keith Library (10am-12.30pm)
Tuesday 25 April 2023 - Keith Community Centre /Swimming Pool (12pm-2.30pm)
An online discussion can be arranged – please email ourchoices@moray.gov.uk to organise a suitable time and date
Comments or suggestions can be made using the online form or via paper survey, which can be picked up from Keith Swimming Pool, Keith Library and REAP on Mid Street until 12noon on 28 April 2023, when the consultation closes.
Please email ourchoices@moray.gov.uk with any queries or for more information.
Active travel means moving around using your own effort – by walking, cycling or wheeling (e.g. like a wheelchair, mobility aid, tricycle or a children's push scooter). It includes everyday journeys like going to school, to the shops or to work, as well as for exercise or recreation. Active travel is good for individual health and wellbeing, it helps to reduce carbon emissions and traffic congestion and helps mitigate climate change.
Participatory Budgeting (PB) is a way for communities to directly vote on how money should be spent in their area. Ideas are generated about how a budget should be spent; these are checked for feasibility and ensure they meet the funding criteria; the local community votes for their favourite options; and the projects with the most votes get funded.
Contact Information
Moray Council Press Office