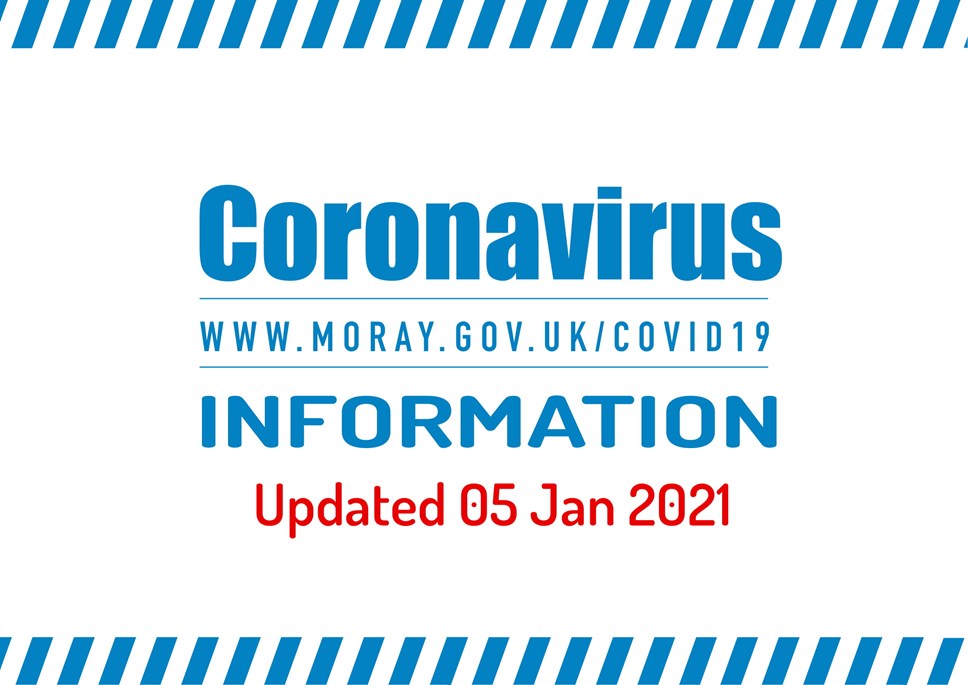 Keyworker childcare applications re-open in Moray
This is due to a change in the lockdown restrictions announced by the First Minister on 4 January and is for keyworkers who may have had a change in circumstances as a result of this.
Parents are asked to explore alternative childcare options before completing the form in the interests of safety and are asked not to re-apply if a previous request using this form was declined.
In Moray, critical childcare provision will commence on 6 January 2021 with notification by schools of further approved places or otherwise using this reopened form on Thursday 7 January. Critical key worker childcare would then commence from Friday, 8 January 2021 for additional children granted places.
Online learning will start for all others in line with school approaches from 11 January 2021 until at least 29 January 2021.
Moray Council Nurseries and all other partner providers will only open to key worker and vulnerable children.
The Scottish Government will continue to keep current measures under regular review where school staff returned to work on Tuesday, 5 January 2021. This was in order to prepare for remote learning starting on 11 January 2021 and to arrange supervision of children of critical workers, and vulnerable children. Children and young people who do not fit these categories should not attend school until at least the start of February or when further Scottish Government announcements are made regarding return to school.
A reminder of the keyworker categories, as defined by the Scottish Government:
Category 1 – Health and Care workers directly supporting COVID-19 response, and associated staff; Health and Care workers supporting life threatening emergency work, as well as critical primary and community care provision; Energy suppliers (small numbers identified as top priority already); all school staff and staff providing daycare of children's services, including early learning and childcare who are required to attend their work in person would qualify as category 1 or 2 key workers.
Category 2 – All other Health and Care workers, and wider public sector workers providing emergency/critical welfare services (for example: fire, police, prisons, social workers), as well as those supporting our Critical National Infrastructure, without whom serious damage to the welfare of the people of Scotland could be caused.
Category 3 – All workers (private, public or third sector) without whom there could be a significant impact on Scotland (but where the response to COVID-19, or the ability to perform essential tasks to keep the country running, would not be severely compromised).
Contact Information
Moray Council Press Office