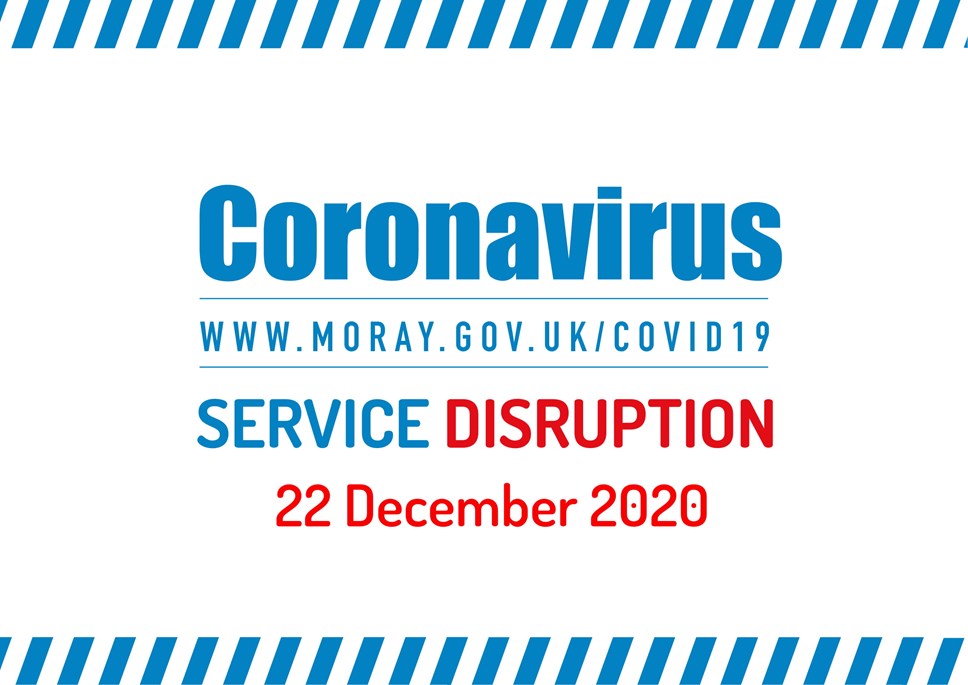 Keyworker childcare in Moray update
Applications are now open for keyworker childcare here and will remain open until 3 January. You should find out on 5 January if you've been allocated a place – you should assume you have a place if you meet the criteria but head teachers may request more information on 5 January.
Keyworker childcare will be in place from 6 January 2021 during school hours, with a staggered start, in all schools. Online learning will be in place from 11 January, including in schools for children of keyworkers. Children of keyworkers will attend their normal school or nursery.
Keyworker categories remain the same and are defined by the Scottish Government as:
Category 1 – Health and Care workers directly supporting COVID-19 response, and associated staff; Health and Care workers supporting life threatening emergency work, as well as critical primary and community care provision; Energy suppliers (small numbers identified as top priority already); all school staff and staff providing daycare of children's services, including early learning and childcare who are required to attend their work in person would qualify as category 1 or 2 key workers.
Category 2 – All other Health and Care workers, and wider public sector workers providing emergency/critical welfare services (for example: fire, police, prisons, social workers), as well as those supporting our Critical National Infrastructure, without whom serious damage to the welfare of the people of Scotland could be caused.
Category 3 – All workers (private, public or third sector) without whom there could be a significant impact on Scotland (but where the response to COVID-19, or the ability to perform essential tasks to keep the country running, would not be severely compromised).
School transport
School transport will run as normal from 6 January for children of keyworkers attending their usual school. Please indicate on your application form where this is required.
Nurseries
All Early Learning & Childcare (ELC) settings will open for keyworker and vulnerable children (as per above categories) until 15 January (starting 6 Jan). Normal return for all ELC settings from 18 January is planned.
Catering
A lunch offering will be available – details to follow when numbers attending are known.
Online learning
Will be in place for all pupils 11-15 January – details to follow from schools directly.
Most families have been provided with devices to support remote learning but if your situation has changed and you now require a laptop, please contact your school on 5 January in the first instance where we will endeavour to support digital access.
The length of this remote delivery has been provisionally set for a week but final decisions on the length of school building closure will be taken based on the prevalence of Covid-19 in the new year.
Free school meals
Families with children entitled to free school meals on financial grounds and receiving payment over the Christmas period will continue to do so unless they are in a setting, in which case a meal will be provided there. Parents/carers with a free school meal award letter do not need to contact us, but if your bank account details have recently changed please email education@moray.gov.uk with 'free school meal payment' in the subject line so we can prioritise your enquiry.
Comment from Chief Education Officer, Vivienne Cross: "I appreciate this will be an uncertain time for pupils, parents and carers, and staff. I have every confidence that appropriate arrangements will be ready for pupils returning to online learning from 11 January and shared after New Year.
"I would like to thank staff for their continued commitment and professionalism in dealing with this rapidly moving situation."
Contact Information
Moray Council Press Office