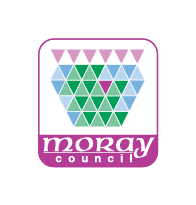 Leader of Moray Council welcomes RAF Lossiemouth announcement
Leader of Moray Council, Cllr Graham Leadbitter has welcomed the announcement that RAF Lossiemouth is to be the home of 8 Squadron for the first time in 30 years, alongside a third aircraft type to use the base.
The E-7B Wedgetail early warning radar aircraft will bring more RAF personnel to Moray and with it a vote of confidence in the area.
Cllr Leadbitter said: "The Ministry of Defence siting another squadron here in Lossiemouth only serves to strengthen and deepen the enduring relationship the RAF has with Moray.
"This decision is also a further display of confidence in the area and as we see opportunities flourish, alongside the Moray Growth Deal for example, we have a positive period of development ahead of us.
"With a military presence in Lossiemouth since 1939 we're used to welcoming Armed Forces personnel to the area. We look forward to working with our partners to ensure as smooth a transition as possible for those moving to this fantastic part of the north east coast."
Contact Information
Moray Council Press Office