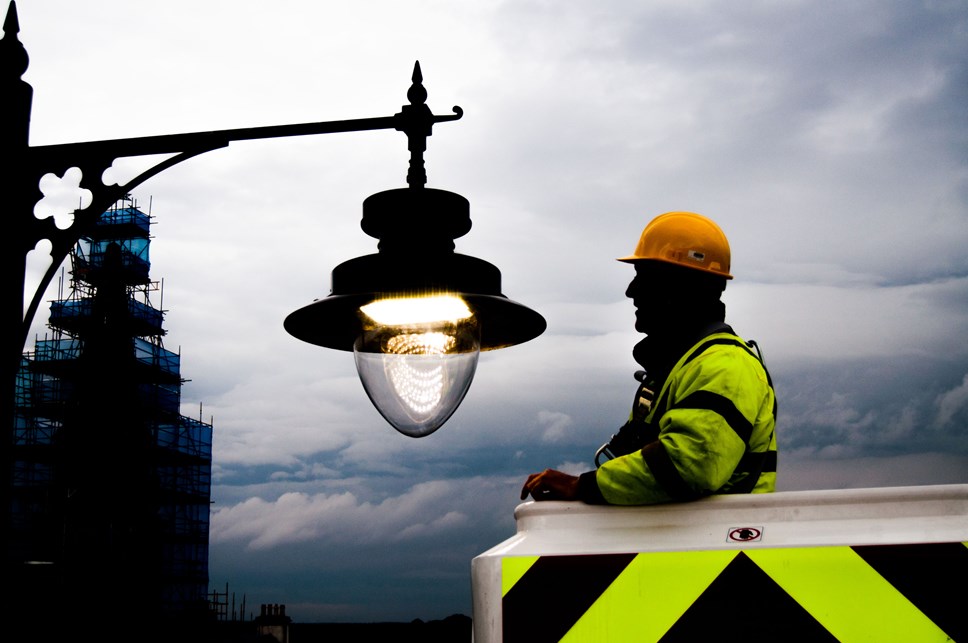 Lighting up Moray for less
Moray Council has reported its street lighting upgrade work is to be completed significantly under budget.
The programme, which began in 2015, included the replacement of 17,500 lanterns with LED versions over a projected period of five years and costing £5 million. The work is 95% complete and due to be finished this year, following some inevitable covid-19 pandemic delays.
A combination of grants and interest-free loans means the projected spend will be £4.118 million, with the payback time almost halved.
Energy consumption has so far dropped by 67% compared to the old street lights. This saving in energy consumption equates to a reduction in the councils carbon footprint of over 5,000 tonnes of CO² to date, with an additional ongoing projection of 954 tonnes reduction a year likely.
Chair of the Economic Growth, Housing, and Environmental Sustainability Committee, Cllr Graham Leadbitter, said: "Taking advantage of the advances in technology over the period of the project, as well as grant funding opportunities, has made this spend-to-save project a particular success.
"The bulk of the work was completed by our in-house team and all credit to them for seeing this project through to its conclusion.
"The energy cost savings, carbon footprint reduction and contribution this project has made to part of the area receiving Dark Sky status is a real success story for Moray. We can learn a lot from this programme of work as we recognise the significant contribution it will play in our future street lighting provision."
Contact Information
Moray Council Press Office