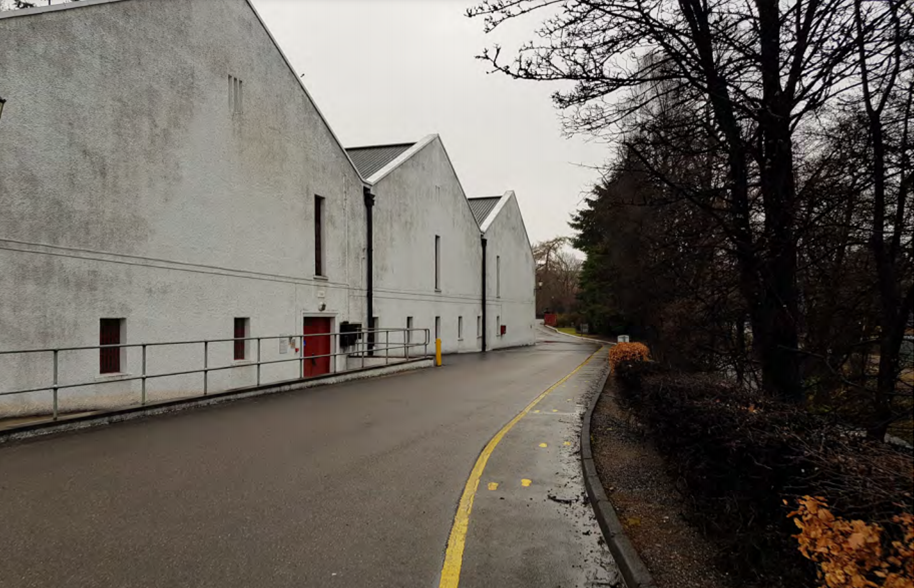 Major development to 'remodel and rebuild' Aberlour Distillery given the go-ahead
MORAY Council planners have given the green light to the remodelling and rebuilding of Aberlour Distillery.
The planning application, which went before Moray Council's Planning & Regulatory Services Committee today, details the major development on a four-hectare site in the Speyside town. The site lies within the Spey Valley Special Landscape Area, one of Moray's most valued landscapes.
The works will see the existing distillery undergo a "phased remodelling and rebuilding", including a new evaporator, bio plan to ensure a sustainable waste-water process, boiler house, still house, tun room, mash room and new visitor parking with access bridge and landscaping. The former lade is to be reinstated, which planners say will create a "distinctive and welcoming entrance for visitors".
The development will separate visitor from service routes to enhance the visitor experience, with visitor parking – including electric vehicle charging points – in an open grassland area opposite the distillery. An improved access path and new timber pedestrian bridge will cross visitors over the Burn of Aberlour en route to the distillery.
Planners said that the proposal for the redevelopment and renewal of the long-established distillery complex will contribute to towards sustainable economic growth by investing in an indigenous industry, and supporting employment through the ongoing operation of the site, and during the phased construction programme.
Chair of Moray Council's Planning & Regulatory Services Committee, Cllr David Bremner, marked the investment in Moray's whisky industry.
"I welcome this significant investment in Aberlour Distillery for the benefit of our local economy. It will support local jobs and enhance the experience for the many thousands of visitors who are attracted to the region for the world-famous Speyside whisky brand.
"The applicants have strived to make sure the development is sympathetic to, and in keeping with, our Special Landscape Area - which is vital in protecting the special character and quality of our much-loved landscapes."
Contact Information
Moray Council Press Office