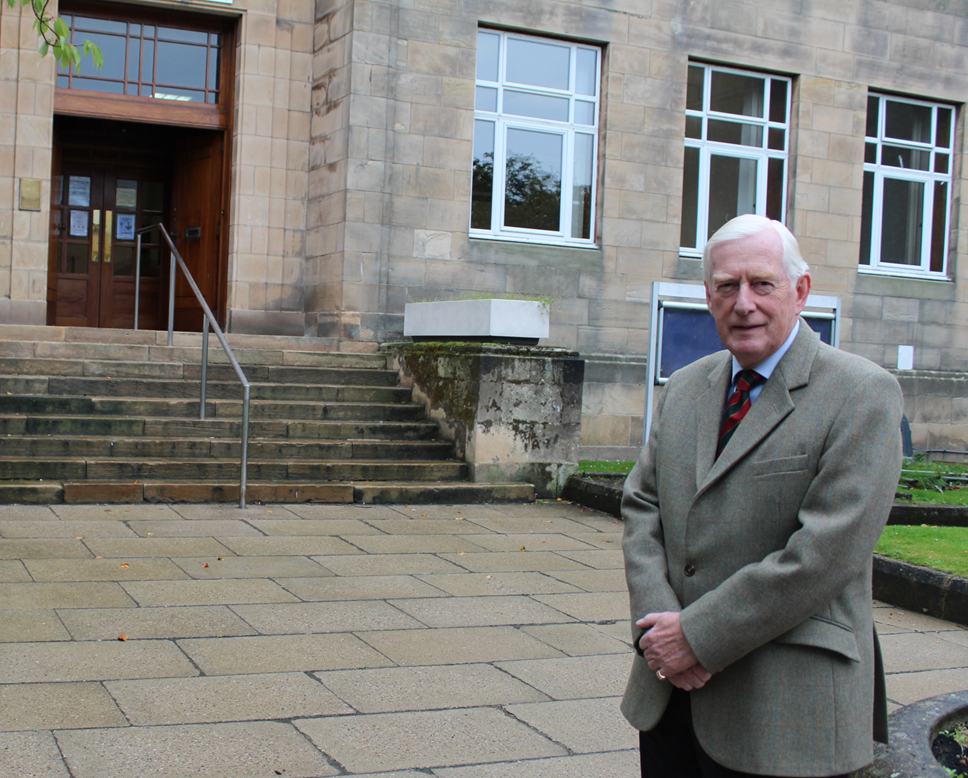 Moment of reflection, and praise for keyworkers, as Moray's Lord-Lieutenant looks to the future
Moray's Lord-Lieutenant, Maj Gen Seymour Monro, has called for a moment of reflection on the anniversary of the UK's first lockdown.
"The 23rd of March is a date which many would prefer to forget: the start of the lockdown in the United Kingdom. Since then many thousands of people have died and their families have suffered bereavement. Many are still recovering from Covid. We should all pause for a moment of reflection.
"It is also opportune to praise our front-line services and key workers: the NHS and care staff, the emergency services and the Armed Forces, our teachers and Council staff, retail and delivery workers, and the posties. Many others have been able to conduct their businesses to a greater or lesser extent, and we are grateful for their efforts as well.
"Special thanks must go to all our community groups and volunteers. They have been delivering support to those who have needed help to get through the difficulties and anxieties caused by the pandemic. There has been an enormous generosity of spirit and enduring practical action.
"Indeed everyone has played their part: staying at home, wearing masks, home-schooling children, learning new skills to keep in touch with families and friends, and helping neighbours with acts of kindness.
"The vaccination programme is going extremely well, but it will be some time before all the restrictions are lifted. In the meantime, we must continue to heed the advice and curb our understandable frustrations so that we are allowed to exit lockdown as soon as possible.
"There are many challenges we need to overcome in order to recover and reach new goals to which we should aspire: ever-improving education and health and social care, a productive economy, the reduction of poverty in our midst, and better community and sports facilities. However, if we work together in a spirit of cooperation as we have done over the past 12 months, all this is achievable.
"Let us pause to reflect on the 23rd March. Then let us look forward to a Happy Easter, a glorious summer and a brighter future for everyone!"
Contact Information
Moray Council Press Office