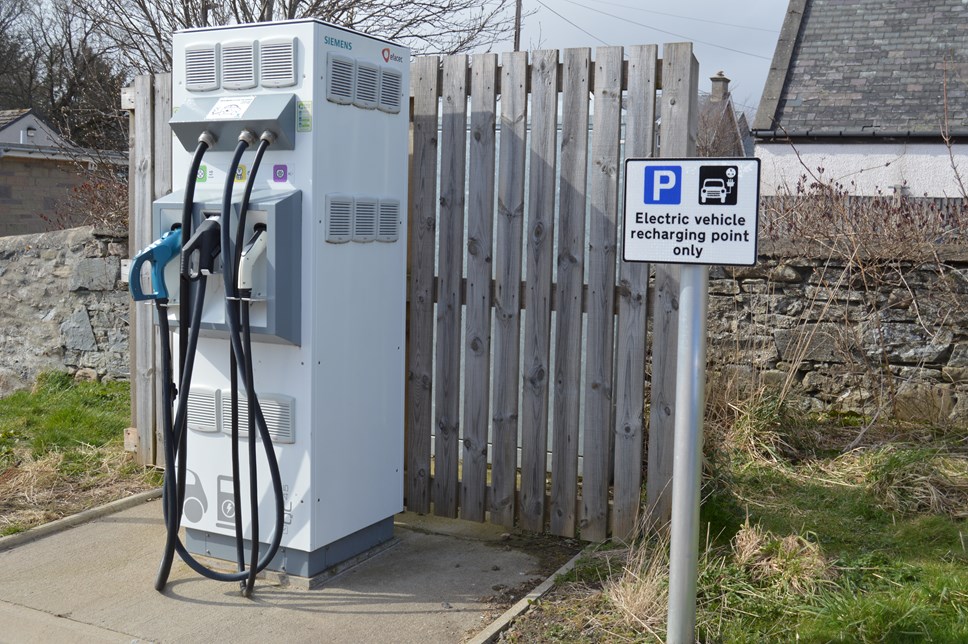 Moray adopts Electric Vehicle Charging plan
Moray Council has adopted a new Electric Vehicle Infrastructure Strategy and Expansion Plan to assist in the Scotland-wide aim of phasing out new petrol and diesel cars and vans by 2032.
Among other expansion details, the plan identifies places for more publically available charging points in Moray. There are currently 90 charging points available for public use in Moray with 28 of these owned by Moray Council. The council is looking to fund a further 61 charging points via Scottish Government funding streams.
The council also agreed to retain ownership of land and responsibility for underground cabling but offer private companies the opportunity to operate and maintain the charging points.
Chair of the Economic Development and Infrastructure Services Committee, Cllr Marc Macrae, said: "While this strategy was required to allow us to apply for Scottish Government funding in future, it also provides us with a focus for our activities to support the increase in demand for electric vehicle charging.
"I look forward to seeing the progress we can make in reaching our own net zero targets as an authority and also encourage residents and visitors in Moray to make the most of that improving charging infrastructure as it comes on line."
Contact Information
Moray Council Press Office