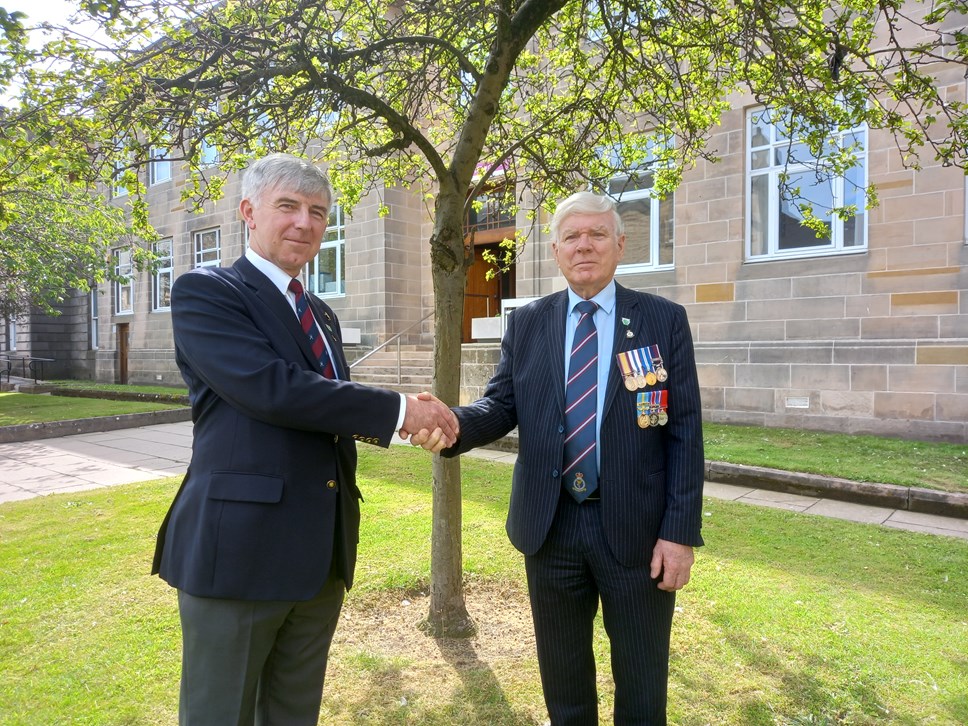 Moray Council appoints elected member champion roles
MORAY Council has today (Wednesday 29 June) appointed councillors to take up the roles of Armed Forces and Veterans' Champion; Climate Change Champion; Equalities Champion; and Older Persons' Champions.
Champions are councillors who, in addition to their other council responsibilities, ensure that the issue or group they are championing is fully considered when council policy is being developed and decisions made.
Cllr Juli Harris was appointed as Equalities Champion to promote equality, fairness and diversity across the region. While all elected members have an in important role in championing equality within Moray Council, Cllr Harris will take responsibility for promoting equality issues within the council and community.
Moray Council also appointed Cllr James Allan and Cllr Sonya Warren as the Older Persons' Champions to act as a link between the council and older people across Moray, ensuring their needs are considered in the planning and delivery of policies and services.
Cllr Peter Bloomfield has been appointed as the Armed Forces and Veterans' Champion. Moray has been synonymous with the military for a number of years and its personnel – serving and veteran – play a major part in its community. In December 2021, the council's continued commitment to supporting the Armed Forces community within its own workforce was recognised with a Ministry of Defence award.
In June 2019, Moray Council declared a climate emergency and agreed to appoint a Climate Change Champion. Cllr Draeyk Van Der Horn has been appointed as the new Climate Change Champion and will focus on supporting the council's ambitious plans to become carbon neutral by 2030.
Convenor of Moray Council, Cllr Marc Macrae, said: "I'd like to congratulate my colleagues on their recent appointments to the various champion roles within the council. I'm sure they will be effective in driving positive action on the issues they represent."
Appointments to various outside bodies were also made, and will be available shortly on Moray Council's website.
Contact Information
Moray Council Press Office