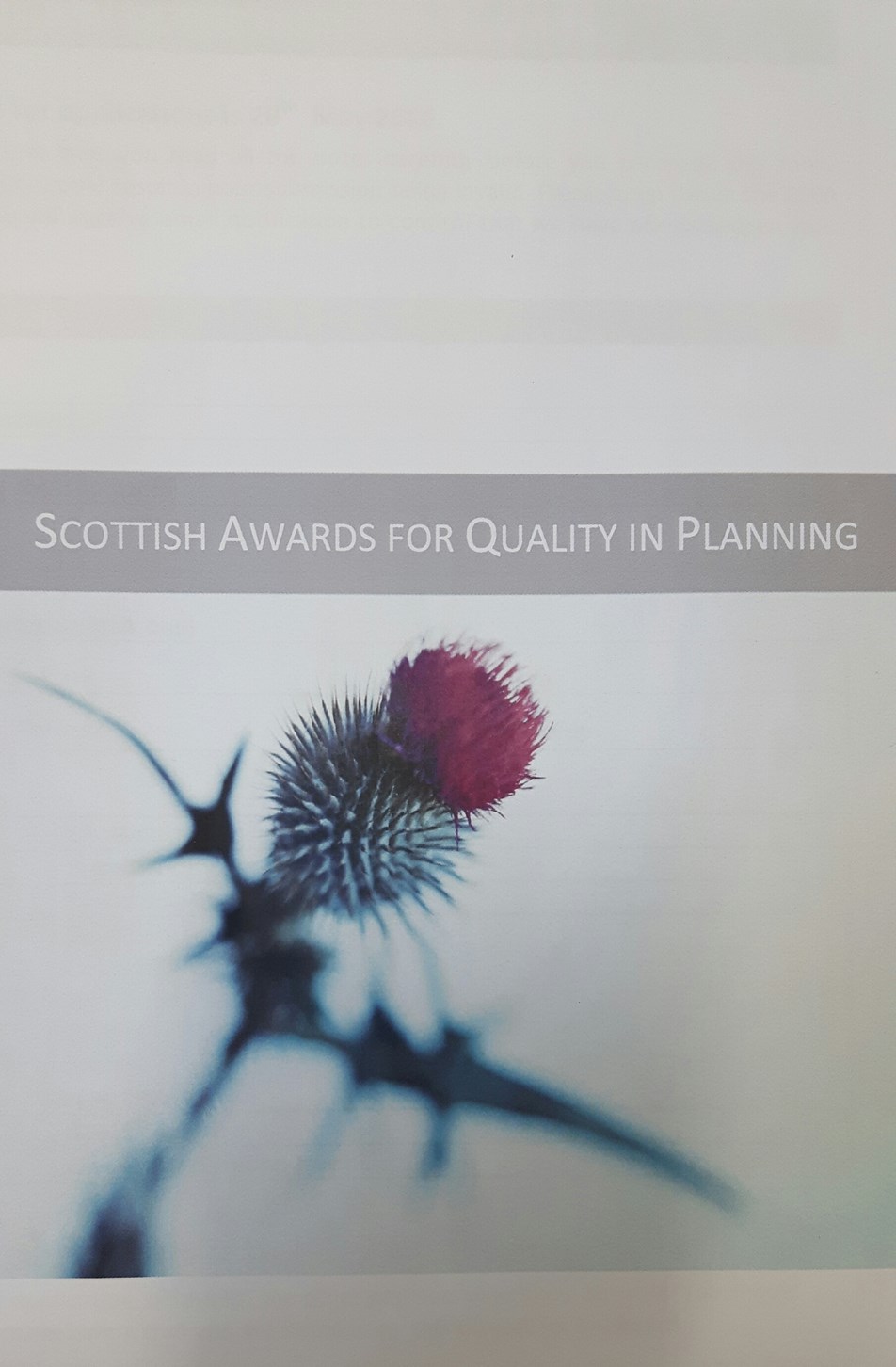 Moray Council have been shortlisted for two national planning awards.
Moray Council have been shortlisted for two national awards.
'Creating Places in Moray' has involved a series of training and awareness raising events, preparation of new policies an new ways of working in partnership with developers to improve the quality of developments in Moray, and is the result of a major re-think on urban planning.
The second nomination is for the Findrassie masterplan, a landscape-led framework for a major land release in Elgin comprising of 1500 homes, 12 hectares of employment land, a primary school and community facilities, and commercial uses concentrated around a central 'spine' of open space.The masterplan has evolved through a truly collaborative process between Moray Council and landowner, Pitgaveny Estates.
The Quality in Planning awards are given by the Scottish Government for innovative and forward-thinking practice in a number of areas, with the Council winning an award and commendation at last year's awards.
The Creating Places project aims to raise the bar on urban design, ensuring that new developments are well connected, have quality greenspaces, a range of housing types, promote cycling and walking in preference to car use as well as taking a longer term planned approach for Elgin and Forres, helping to co-ordinate future infrastructure provision."
These are prestigious annual awards for innovative approaches to planning new development in Scotland.An award, or even a Commendation, by the panel of judges, is hotly contested by planning authorities and consultants around the country.
Head of Planning Services for Moray Council, Jim Grant, said: "The development team have been working hard to produce a workable process that suits all those involved, from developers and architects to community groups and individuals.
"As a result of following this process of partnership working, developments across Moray will be better, healthier places to live in."
Joint owner at Pitgaveny, Crinan Dunbar, said: "For many years now we have hosted visits to our farm and estate from local school groups to observe and learn about our farming and environmental practices."
"In recent years we have included visits and workshop sessions on the creation of a new neighbourhood at Findrassie, part of the estate. These included sessions on how houses and streets could be laid out, what kind of housing best suits the area's needs, how people should move about, what schools and play parks might look like and what they should contain.
"It has been an enlightening experience for us and the Council's planning officers who worked with us for these days to hear the imaginative insights that young people have into what a vibrant neighbourhood should include.Some ideas we may think are 'off the wall', but their thinking is unbounded by our adult conventions. They look 20, 30, 50 years into the future."
"What is different about the approach taken at Findrassie is the way in which the widest possible partnership has been fully embedded in the project from the outset.
"Not only has the Council and Pitgaveny worked incredibly closely on this masterplan but a particular emphasis has been onengaging with younger people in our town, the ones who will most likely live with -or in -the 1500 house neighbourhood being created over the next 20 years at Findrassie".
Finalists will have to be interviewed by an expert panel in Septemberto decide the winners of each category.
Moray Council area stretches from Tomintoul in the south to the shores of the Moray Firth, from Keith in the east to Forres in the west. The council and its 4,500 employees respond to the needs of 92,500 residents in this beautiful part of Scotland, which nestles between Aberdeenshire and the Highlands.
Famous for its colony of dolphins, fabulous beaches and more malt whisky distilleries than any where else in Scotland, Moray is a thriving area and a great place to live.
Headquartered in Elgin, the administrative capital of Moray.
Contact Information
Sharon Dunbar