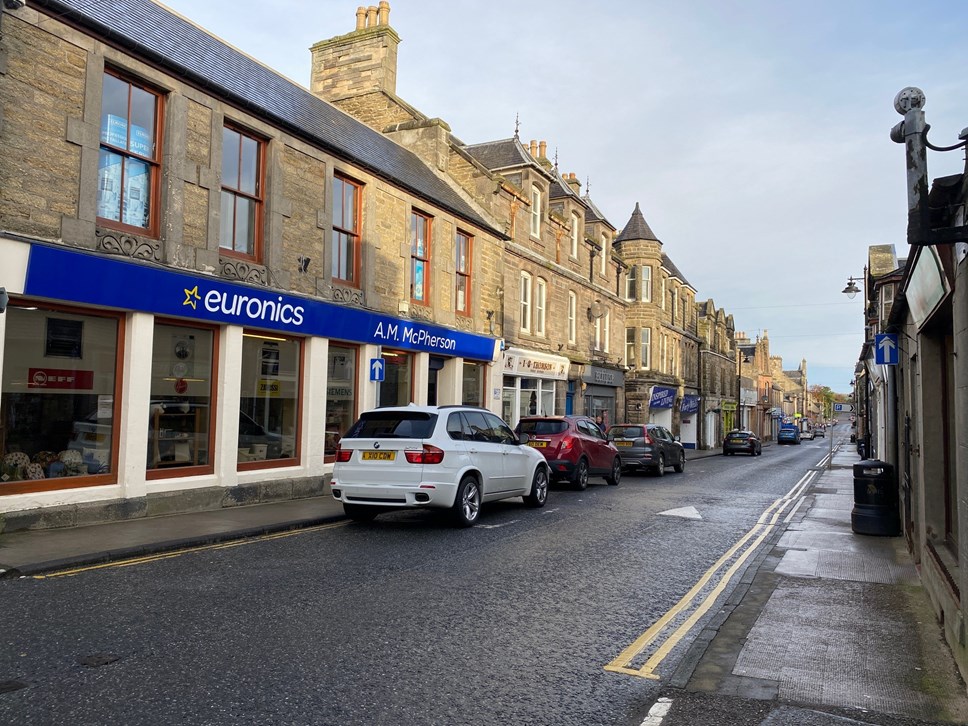 Moray Council launches grant scheme to support town centres
A Town Centre Capital Grant Scheme with funding of £268,000 is available for town centres in Aberlour, Buckie, Dufftown, Elgin, Forres, Keith, and Lossiemouth.
The fund administered by Moray Council aims to support existing and new businesses and encourage the redevelopment and reuse of vacant properties.
It is open to applications for grants of up to £50,000 from eligible businesses, property owners, and tenants looking to convert an empty property into residential or business use, relocate to an alternative property, sub-divide an existing building, start-up a new business, or make improvements to shopfronts, signage and lighting within the eligible town centres.
The scheme offers grants of up to 50% of the eligible costs, up to a maximum of £50,000. Match-funding of at least 50% will be required from the property owner or tenant.
Moray Council's Chair of the Economic Development and Infrastructure Services Committee, Cllr Marc Macrae, said the Town Centre Capital Grant Scheme will allow the council to help support the varied needs of businesses across Moray.
"Our town centre businesses continue to face a challenging environment. The flexibility of the funding will allow us to target our support to those who need it most as we focus our efforts on improving the attractiveness of our town centres."
The deadline for applications is 8 January 2024. The application form and guidance notes and conditions can be found here.
Contact Information
Moray Council Press Office