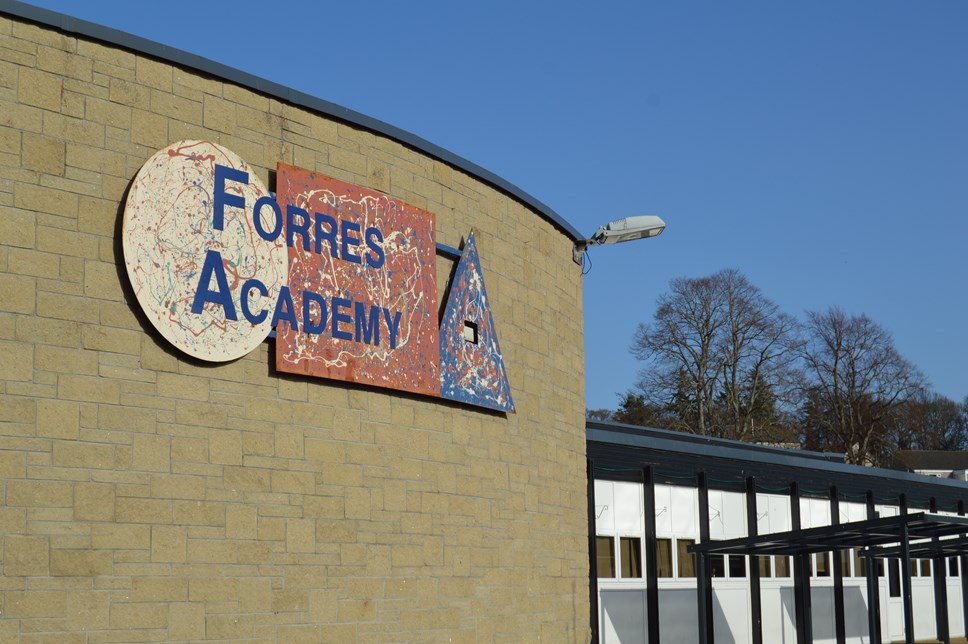 Moray Council RAAC update for Forres Academy
Moray Council has updated parents and carers of pupils at Forres Academy on the Reinforced Autoclaved Concrete (RAAC) remedial works in the school. The letter reads:
Dear Parent/Carer,

We are contacting you further to the letter issued on 10 August updating you on the reports we
received over summer from external structural engineers regarding Reinforced Autoclaved
Aerated Concrete (RAAC).
The report showed at the time that there were a small number of classrooms on the science and
art corridors that needed attention and would be closed while remedial works were ongoing. A
copy of the report is available upon request by contacting the email address above. Design work
was completed by Fairhurst (Structural Engineers), who are overseeing the project, and Darroch
and Allan started on-site this week to complete the work.
The work is ongoing. However, the contractors are mindful of noise levels and are working with
the school to consider the best time to undertake certain aspects of the work so as not to disrupt
learning. We expect the work to take around four weeks and classrooms will be brought back
into use as they are completed. Mrs Sinclair, Headteacher, will keep you updated on progress.
The Council continues to follow current guidance and best practice issued by the Institution of
Structural Engineers and the Scottish Government, which means only closing areas of high risk.
We assure you, however, that we continue to monitor the situation and should there be any
change, we will keep you updated.
The safety and wellbeing of pupils and staff, along with continuity of education, is our main focus
as we implement safety measures while reacting to this developing situation.
Yours sincerely
Edward Thomas, Head of Housing and Property Services and Vivienne Cross, Head of Education (Chief Education Officer)
Contact Information
Moray Council Press Office