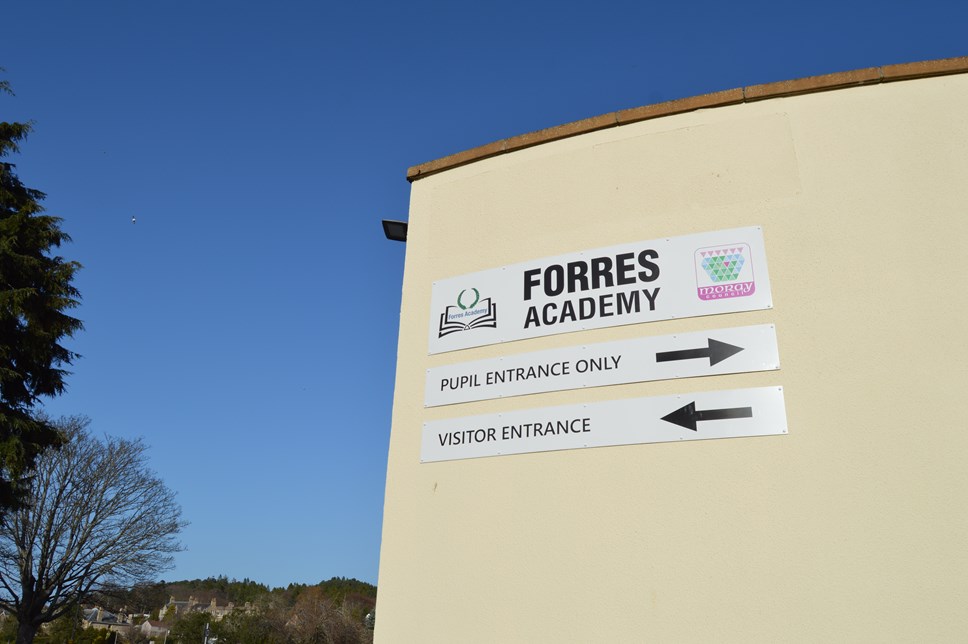 Moray Council releases temporary plans for Forres Academy
Moray Council has released its plans to parents and pupils at Forres Academy for the continuation of learning until the October holidays.
The school, which contains Reinforced Autoclaved Aerated Concrete (RAAC), was closed for two days this week as the first phase of contingency plans were put in place to allow pupils to continue their learning safely for the next three weeks.
Moray's term ends on Friday 6 October with schools returning on Monday 23 October, when the next phase of Forres Academy's contingency plan will be in place.
The local authority has shared a full picture of the situation to date and what the next few weeks will look like with parents and pupils. The frequently asked questions accompanied a letter to parents informing them that the school remains closed to pupils on Monday 18 September and will be used to continue preparing the school for partial re-opening on Tuesday 19 and Wednesday 20 September. A final decision will be made about 100% return for the rest of the week once the partial reopening has been assessed, the school will let parents know arrangements next week.
The affected areas of the school span the whole of the first floor and two smaller areas of the ground floor, all of which are closed for use. A number of spaces, including the social area, games halls and offices are being reconfigured into learning spaces to allow the 826 pupils to return to most subjects. Some practical subjects won't be available up until the October break but plans for these are being considered for the rest of the year.
Speaking after parents were informed on the contingency plans, Council Leader, Cllr Kathleen Robertson, said: "The team at Forres Academy, our education leaders, property experts and many teams within the council have worked tirelessly to get the school back into operational use as quickly and as safely as possible. I'm extremely impressed with the response from the council and Fairhurst, who have worked well together in extremely challenging circumstances.
"I appreciate the uncertainty of what is happening and what the next few weeks will look like is difficult for many of us. I'm also a parent at the school and understand the need to plan ahead. I'm reassured that further communication will come from the school next week directly to parents setting out how the next few weeks will shape up. In the meantime I'd urge all parents and pupils to have a look at the information sent to them today, which goes a long way to answering a lot of the questions we know they have."
Contact Information
Moray Council Press Office