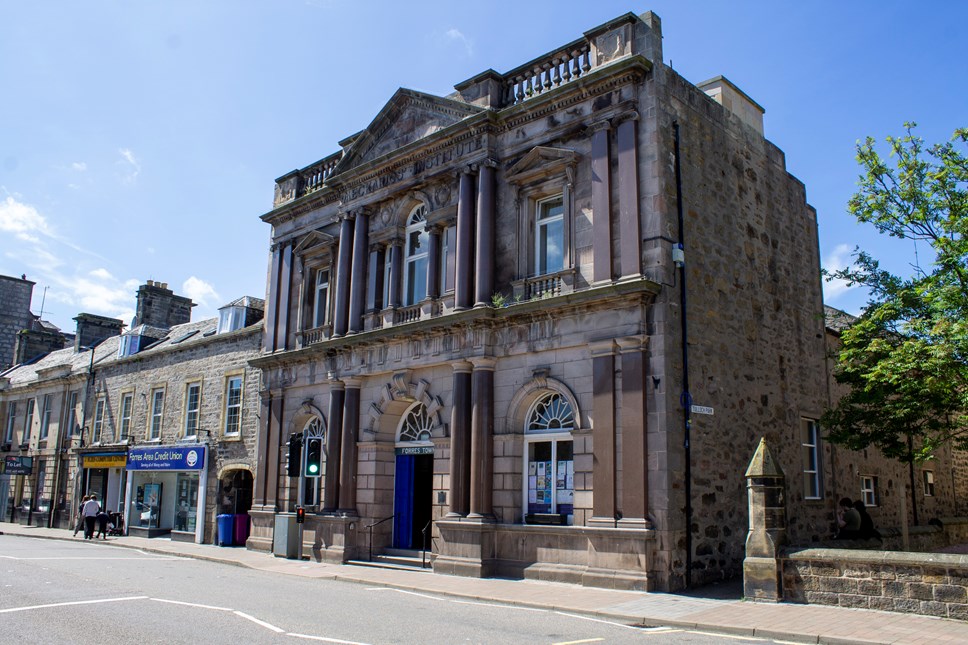 Moray Council seeks feedback on six draft Town Centre Improvement Plans
MEMBERS of Moray Council's Planning and Regulatory Services Committee have approved six draft Town Centre Improvement Plans for public consultation, supporting the regeneration of town centres across Moray.
Recognising that many issues are common across most of the town centres in Moray, draft plans have been prepared for Aberlour, Buckie, Dufftown, Forres, Keith, and Lossiemouth.
The draft plans aim to support regeneration by bringing vacant and derelict sites back into use, improving active travel connections, greening and other streetscape improvements to create vibrant; attractive; green; healthy, safer and inclusive town centres.
Each town has its own vision which is supported by a range of objectives such as improvements to the square in Aberlour to create an inclusive environment that is easy and safe for all abilities and ages to move around; the enhancement of Cluny Square in Buckie to create an attractive, pedestrian friendly civic space; supporting the refurbishment of the Clock Tower in Dufftown; supporting the refurbishment and regeneration of Forres Town Hall; reinvigorating the esplanade in Lossiemouth by improving and redesigning the open space to enhance accessibility, encourage active travel and create an attractive seafront; and the enhancement of Reidhaven Square for people and civic use.
Chair of the Planning and Regulatory Services Committee, Cllr David Bremner, said that although town centres across Moray already have a great deal to offer, there's a need for them to have a more compelling reason encouraging people to visit, spend time and money.
"Town centres continue to face hard-hitting economic challenges due to the pandemic and any plans on the table now should be easily adaptable to reflect future trading conditions and market opportunities.
"The draft plans are a fantastic way to see the vision for our towns and we're looking for feedback on them until 14 March. The officers behind the plans look forward to meeting members of the community virtually to answer any questions, pick up any discussion points and hear the views of people in Moray."
Consultation on the draft plans is being conducted virtually due to the ongoing pandemic and is open for submissions until 5pm on Monday 14 March 2022. Your feedback will help shape the development of town centres across Moray, so it's important to get involved.
Virtual one-to-one sessions are also available for those who wish to discuss the proposals in greater detail. Please email localdevelopmentplan@moray.gov.uk, referencing the plan and/or proposals you would like to discuss, to arrange a suitable date and time.
Following the consultation period, the feedback received will be reported back to the Planning and Regulatory Services Committee with the recommended changes to the draft plans. The final plans will include costed Delivery Plans with potential funding sources identified, including external funding.
The Delivery Plans will set out potential timescales and the lead for each project, this being Moray Council or a community organisation/group. Moray Council will offer support to community organisations/groups by helping secure new or additional funding, resolving issues and facilitating discussions with council officers.
The draft plans, additional information and the online feedback form can be accessed via our website: www.moray.gov.uk/towncentreimprovementplans.
Contact Information
Moray Council Press Office