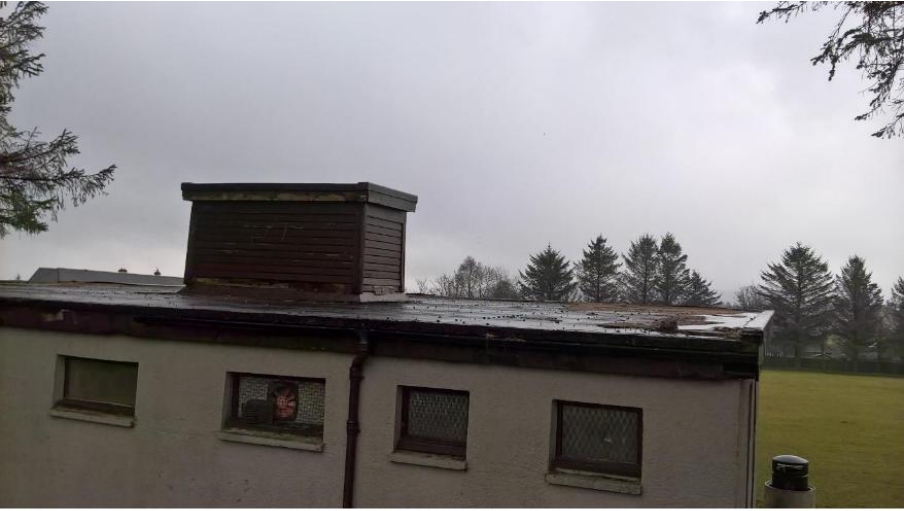 Moray Council seeks Fife Park Pavilion saviour
Moray Council is looking for community proposals for the future of Fife Park Pavilion in Keith.
The changing pavilion is no longer required and hasn't been in use for the last five years, with all utilities disconnected. Given the condition of the roof it is also considered a dangerous structure with demolition now the most appropriate option.
The likely cost to bring the pavilion back into use is estimated at £35,000, which is a similar cost of demolition to ensure public safety.
However, last ditch efforts will now be made to once again seek an acceptable community proposal for alternative use. Any alternative use must be compatible with the Fife Park Public Trust purposes, which is that 'the ground is to be utilised as a public park for the use and enjoyment of the inhabitants of the former Burgh.'
Previous engagement with the community didn't provide viable alternatives but Keith and Cullen Ward Councillor, Donald Gatt, is keen to try again.
"Our communities are very good at stepping up to offer solutions so I'm keen to make sure we've explored all options before we end in demolition. In its current state, the pavilion is not an asset to Fife Keith therefore I'd urge any community groups with ideas for future use of the pavilion to get in touch with the estates team soon to see if a viable and sustainable solution is achievable."
Cllr Theresa Coull agrees: "I am delighted that the Keith & Fife-Keith community are being consulted with regards to the Fife Keith pavilion. This is the last chance to save the pavilion as Moray Council are looking for a community group who would want to take on the responsibility for it. Moray Council has said that they can cover the cost of repair up to £35,000. If no group comes forward then the pavilion will be demolished for safety reasons.
"It is a big ask of the community but it will be up to the people of Keith & Fife Keith if they want to save it or not. I will fully support whatever choice they make."
The Estates team can be emailed on estates@moray.gov.uk or phoned on 0300 1234566.
The Community Asset Transfer team can be emailed on CAT@moray.gov.uk or phoned on 01343 543451.
Contact Information
Moray Council Press Office