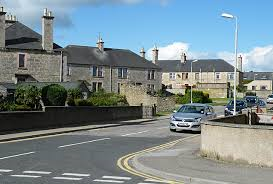 Moray Council tenants consulted on proposed rent changes
Moray Council is asking tenants for their views on proposed increases to rent for 2023/24.
Tenants are being asked about two options:
A 3.5% increase (an average weekly increase of £2.28), which would give enough funding to maintain the current level of service. Higher rent increases in future years will be considered to deliver the level of investment needed; or
A 5% increase (an average weekly increase of £3.25), which would maintain the current investment programme, as well as supporting a hardship fund of £75k to help tenants who are struggling with the cost of living.
Housing rent funds investment and upgrades to housing stock, making them safer, warmer and bringing them in line with legal safety and energy efficiency standards.
Moray continues to have the lowest average weekly rent of all local authorities in Scotland, at £64.12 in 2021-22. Compared to the national average for local authorities of £81.04 and housing associations of £91.61 per week.
Proposed rent increases are usually at the rate of inflation or more, which would mean an increase of 11.1% (an average weekly increase of £7.22).
Head of Housing and Property for Moray Council, Edward Thomas, said; "We understand the usual rate of inflation increase is too much while we all have cost of living concerns. Instead, we're proposing the rent increase is below half of the current level of inflation in order to find a balance between affordability for tenants and being able to invest in our housing stock."
All tenants will receive an email or a letter asking for their views about the next rent increase. Letters may take longer to reach tenants due to ongoing strike action by Royal Mail which is outwith Council control. Tenants can complete an online survey or return the paper survey in the pre-paid envelope provided.
The consultation runs from 12 December 2022 until 13 January 2023. The results will be considered by elected members before a decision on any changes are made.
If a rent increase is approved, tenants will be contacted with details of their new rent charge at least four weeks before the increase starts.
More information can be found on Moray Council's website.
Contact Information
Moray Council Press Office