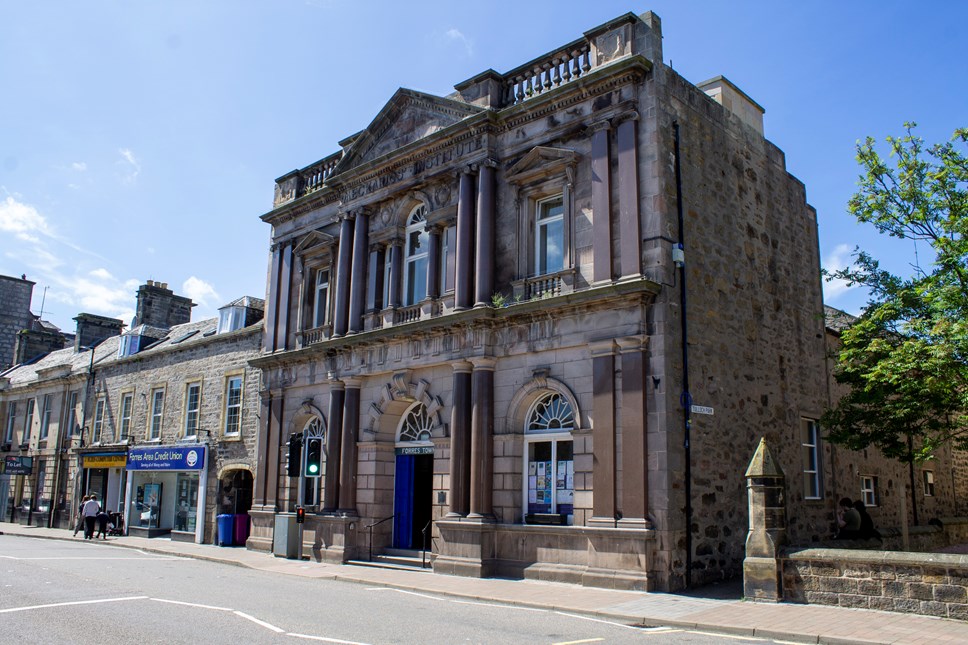 Moray Council to assist regeneration funding requests
Three community groups will be supported by Moray Council to apply for the Scottish Government's Regeneration Capital Grant Fund (RCGF).
As only local authorities can apply to this fund, the Tomintoul and Glenlivet Development Trust; Lossie 2-3 Group; and Forres Area Community Trust will have applications submitted by the council.
The fund is primarily aimed at providing new and/or improved infrastructure to improve the economic, social, and physical environment of communities.
Tomintoul and Glenlivet Development Trust's proposal is to create a touring-style campsite near Tomintoul at a total cost of £1,761,000, with a request from RCGF of £1.2 million and match funding from the Trust to be confirmed in due course.
Lossie 2-3 group propose to renovate the Warehouse Theatre building in Lossiemouth at a cost of £350,000, creating a community hub with a wraparound service for the most disadvantaged people in Lossiemouth.
Forres Area Community Trust (FACT) has plans to transform Forres Town Hall, acquired through a Community Asset Transfer, including performance and events space; heritage, community and visitor information; hot-desking facilities for social enterprises and small businesses; and employment and training opportunities for young people. The cost of this would be £3.7m with the majority being sought from the RCGF.
Chair of Moray Council's Corporate Committee, Cllr Bridget Mustard, said the prospects for all community groups were inspiring.
"We should absolutely be doing the most we can to support our communities in achieving their aspirations. In this instance, that means approving the local authority support and application to the Regeneration Capital Grant Fund.
"These exciting plans for communities across Moray will provide the infrastructure, economic and social benefits the Fund is looking for with projects of this kind. I look forward to seeing the applications progress through the various stages."
The closing deadline for Stage 1 applications is 17 June 2022 and, if successful, Stage 2 applications have to be submitted in October 2022 with outcomes known in January 2023. An independent panel assesses applications for recommendation to COSLA and Scottish Government Ministers.
Contact Information
Moray Council Press Office