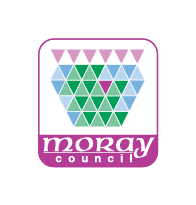 Moray covid support scheme open to more businesses
With funding from the Scottish Government increasing to £1.65 million, Moray Council is widening the eligibility criteria for the Discretionary Business Fund.
The grant offer will now include those businesses trading up to 31 October 2020 whereas it previously only covered those trading before 31 March 2020. The requirement for a 30% negative impact has also been removed, with the fund now open to any business with a negative impact regardless of amount.
Chair of the Economic Growth, Housing and Environmental Sustainability committee, Cllr Graham Leadbitter, said: "To date this fund has paid out an incredible £594,000 to Moray businesses, which has been a lifeline to many in this difficult period. With the increase in funding from the Scottish Government we can now support even more businesses.
"We know there are still a lot of eligible businesses in Moray that haven't received any funding yet so I'd encourage them to apply for the discretionary fund now. The money is available for those who meet the criteria and I'm keen to see it businesses make the most of it."
Eligible businesses can apply for the Discretionary Business Fund online.
The new eligibility criteria is as follows:
Business trading prior to 31/10/2020
Business is based in Moray
Business has valid a VAT, PAYE, Companies House registration, SCIO, CIC or UTR number or evidence of application
Business is not eligible for any coronavirus funding support since October 2020
Business not included in any planned future funds
Business has not received an enforcement notice as a result of breaching Covid-19 regulations
Business is not in administration, insolvency or received notice to be struck off Companies House
Business would normally have an annual turnover of more than £3,000
Business has suffered a negative financial impact from COVID-19 restrictions.
Contact Information
Moray Council Press Office